WATCH: We Gave Olly Murs An IMPOSSIBLE Challenge For Global's Make Some Noise
8 October 2015, 17:07 | Updated: 2 November 2017, 15:29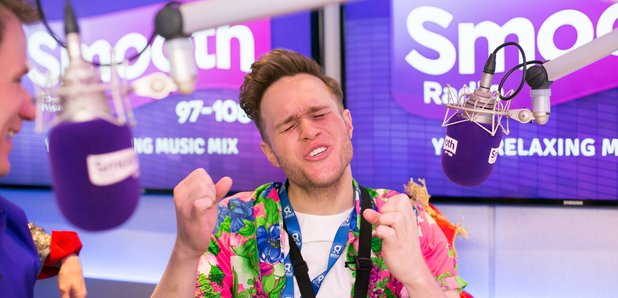 Olly Murs popped into the building today for Global's Make Some Noise and we gave him this RIDICULOUSY hard challenge...
Global's Make Some Noise Day 2015 took place on the 8th October and we had celebrities in and out of the building all day helping to raise money.
One of those was loveable X-Factor host and singer - Olly Murs.
As you'll have noticed from watching him on the telly, he's a good sport so when we thought of giving him this challenge, we knew he'd be game.
We set him the IMPOSSIBLE task of visiting every brand in the building - Smooth, Gold, Capital, Capital Xtra, Heart, LBC and Radio X in just ONE HOUR.
As if that wasn't enough, we also set him the secondary challenge of making barn-yard noises (moooo... neigh.... etc.) while he was there!
Silly we know.
Here's how Olly got on...