Paris And Prince Jackson Get Matching Tattoos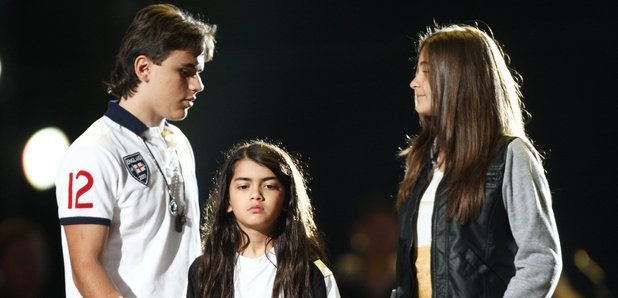 Paris Jackson and her older brother Prince got matching yin and yang tattoos.
The 18-year-old singer and her 20-year-old sibling - who are the children of the late music legend Michael Jackson - decided to get the inking of the symbol, which is known in Chinese philosophy to mean balance, on her ankle because they share the "same thoughts", and although they may be "totally opposites" their contrasting personalities enable them to "work together".
The blonde youngster shared a picture of the body art on her Instagram account, which she captioned:
And Prince believes the tattoo is to prove the pair are inseparable and will always be together.
Alongside the same image, which he shared on his photo-sharing site, he wrote: "You are with me and I am with you."