Paris Jackson Honours Her Late Father With A Tattoo On Her 18th Birthday
7 April 2016, 15:07 | Updated: 2 November 2017, 15:29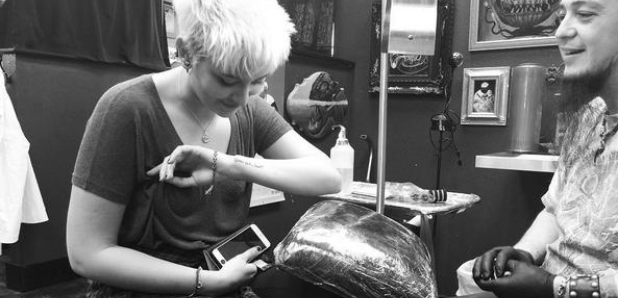 Paris chose to commemorate her father with a permanent inking.
Paris Jackson, the only daughter of Michael Jackson has commemorated her late father by getting a tattoo in his honour.
On her 18th birthday, Paris posted a black and white picture to Instagram of the inking which reads 'Queen of My Heart' in his hand-writing.
"To everyone else he was the King of Pop. To me, well he was the king of my heart," Paris captioned the photo.
The teen was just 11 years old when her father passed away in 2009 and she and her siblings, Blanket and Michael, lived with various family members, before Paris finally went to boarding school in Utah.
In February, she used in Instagram to lash out at those who are critical of how she's living her life, comparing her with her late father.
"The expectations for my DAD were f--king ridiculous. He didn't owe you anything, yet he was ripped to shreds DAILY. I will not let that happen to me."
Paris was accompanied to the tattoo parlour by her cousin Austin Brown and the pair smiled for a picture with the tattoo artist.