Michael Jackson's Daughter Gets ANOTHER Tattoo In Honour Of Her Dad
24 May 2016, 12:23 | Updated: 2 November 2017, 15:29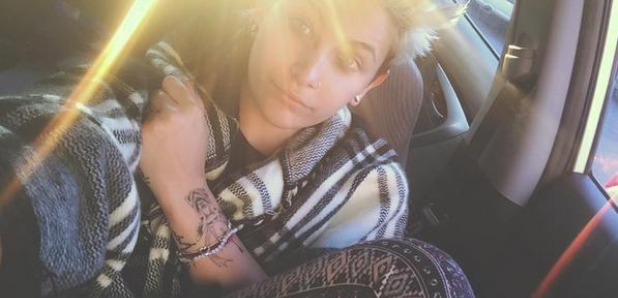 Paris showed off her latest ink on Instagram.
Less than two months after dedicating a new tattoo to her later father, Paris Jackson has gotten some new ink to honour his memory yet again.
Her latest tattoo is a tribute to her dad's 'Dangerous' album cover with a decorative frame mimicking the artwork of the hugely successful record.
"'The meaning of life is contained in every single expression of life. It is the present in the infinity of forms and phenomena that exist in all creation,'" Paris captioned a picture of the tattoo on Instagram.
"Never forget your roots, and always be proud of where you came from."
In early April, to coincide with her 18th birthday, Paris had "Queen of my Heart" inked on her forearm in her father's handwriting.
"To everyone else he was the King of Pop. To me, well, he was the king of my heart," she said of the tattoo.
Paris Jackson was just 11 years old when her father passed away from cardiac arrest in 2009.