Paris Jackson Lined Up For Lead Role In Madonna's Controversial Biopic
8 May 2017, 11:39 | Updated: 2 November 2017, 15:29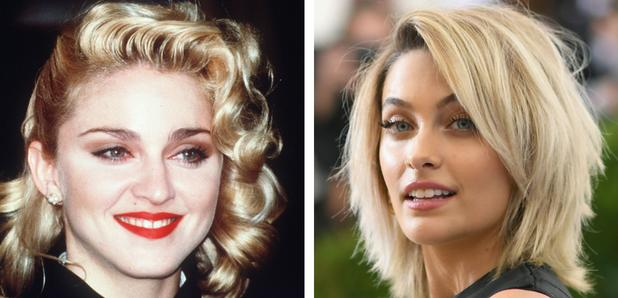 The 19-year-old is in the running to play the Queen of Pop, but the project is yet to be approved.
Paris Jackson is being lined up to play Madonna in a new biopic.
Michael Jackson's 19-year-old daughter has reportedly been approached by producers, who are keen to cast someone Madonna approves of after the star lashed out at the project on social media.
A source told the Sunday Mirror: "Madonna is not supporting the film yet but the makers are hoping to cast someone who she will love.
"At the moment they are in talks with Paris. If she agrees it will be a massive coup for producers as Madonna is a big fan of Paris."
Madonna hit out at the filming on social media, saying no-one else has the right to tell her life story.
Alongside an old picture of herself, Madonna wrote on Instagram: "Nobody knows what I know and what I have seen. Only I can tell my story. Anyone else who tries is a charlatan and a fool. Looking for instant gratification without doing the work. This is a disease in our society."
Universal has acquired the rights to Elyse Hollander's 'Blond Ambition' script, which follows the music icon's early struggles in the entertainment business in the '80s.
Watch this space!