Paul McCartney Plays Drums On New Foo Fighters Album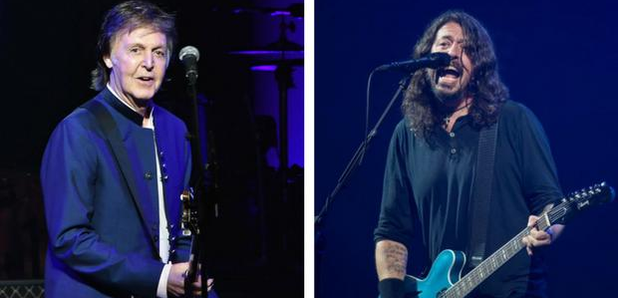 The 75-year-old former Beatle has lent his musical talents to the rockers' upcoming album 'Concrete And Gold'.
The rock band comprised of Dave Grohl, Taylor Hawkins, Pat Smear, Chris Shiflett, Rami Jaffee, and Nate Mendel have dubbed the Beatles legend a "great guy".
Frontman Dave said: "Paul McCartney plays drums on one of our songs. He's a pal. We've known him for a long time. He's great. He's the most wonderful person in the world. He's a great guy."
Whilst drummer Taylor for the Glastonbury headliners said the veteran rocker only took "two takes" to get the beat down perfectly.
"He hadn't even heard the song. He comes in and Dave picked up and acoustic [guitar] and showed him real quick. He sat on his special drum set that his tech set up for him. I sat there with a drumstick conducting. He did two takes."
The addition of the 'Hey Jude' hitmaker won't be the only collaboration on the album either, as Dave previously teased the band were working with "the biggest pop star in the world", and has remained tight-lipped about who that could be.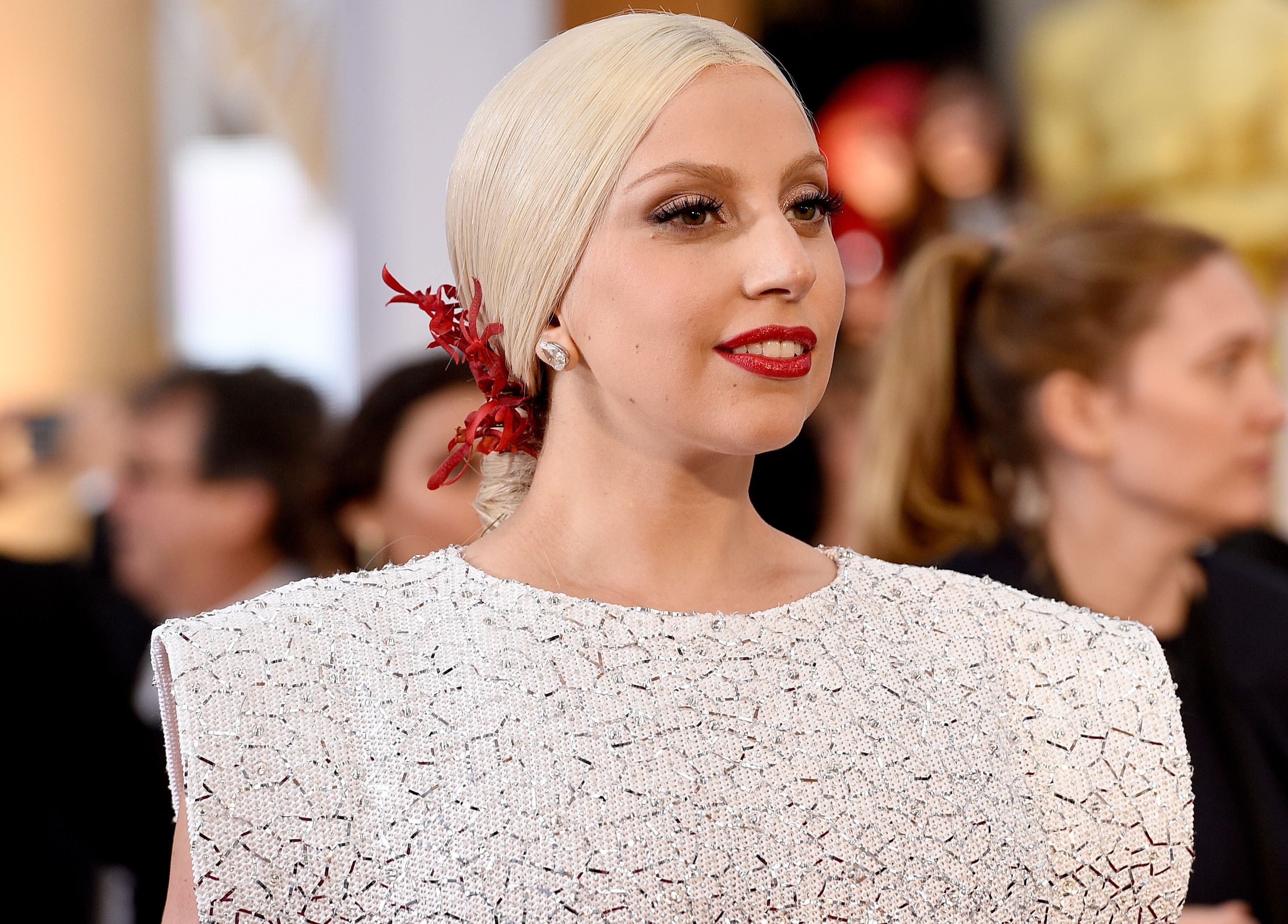 Could Lady Gaga be the "biggest popstar in the world" that Dave Grohl has hinted will appear on the new album?
He said: "We have a bunch of guests that we haven't told anybody about yet, some of them will really surprise you. But there is one, who is probably the biggest pop star in the world, and I'm not kidding, sings back-ups on one of the heaviest songs on the record, and we are not telling anybody who it is."
Since making the confession, the frontman has hinted there are a number of stars it could be including Shania Twain and Lady Gaga, as they were all around the the famous EastWest studios in Los Angeles whilst the band were recording.
He said: "You might have Shania Twain having a record-release party, or the guy from Deep Purple hanging out with Jason Bonham, or Justin Timberlake would be in for a couple of weeks, or Lady Gaga working with these other cats from Nashville. And every so often we'd be like, 'Hey, wanna come sing some backing vocals?' and they'd just f**king do it. It was loose and random: everyone was hanging out, drinking whiskey, having a good time. I never went to college, but it's what I imagine a dormitory's like."
'Concrete and Gold' is released on September 15th.