Paul McCartney Releases New Video For Updated Michael Jackson Duet
7 October 2015, 13:36 | Updated: 2 November 2017, 15:29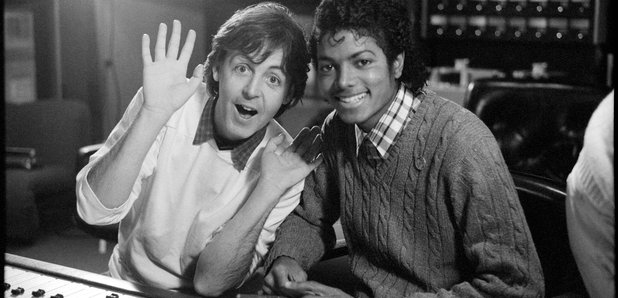 'Say Say Say' was a bit hit in 1983 and in this brand new version Paul and Michael swap vocals. Have a listen and watch the new video!
We were so excited when two of our favourite musicians teamed up in 1983 to record together and now we're getting that same feeling all over again!
Paul McCartney today unveiled a brand new video for 'Say Say Say', his duet with Michael Jackson AND a new recording in which he swaps vocal lines with The King of Pop.
It's a fresh take on the song which went to number two in the UK and we're loving the new video which shows groups of people dancing in the streets.
Paul has re-worked many of his songs for re-releases of his albums 'Tug of War' and 'Pipes of Peace' including a new version of his duet with Stevie Wonder - 'Ebony and Ivory'.
Have a watch of the new video and let us know what you think of the updated version!
And here's the 1983 version to refresh your memory!