Paul McCartney Doesn't Cry On Stage
14 July 2015, 11:10 | Updated: 2 November 2017, 15:29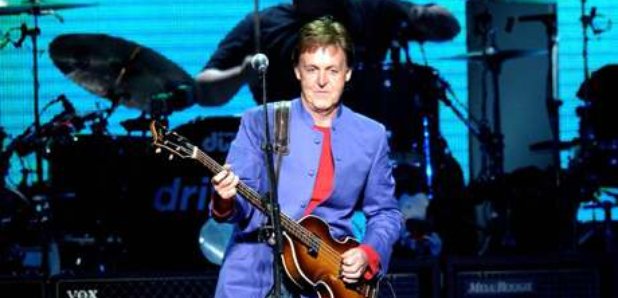 Paul McCartney doesn't cry on stage anymore, because he reviews his songs to not make himself too emotional.
Paul McCartney has revealed in an interview with Esquire magazine that no longer lets emotions dominate him when performing - as the last thing he would want is to break down crying on stage.
"When I do Let It Be I'm not thinking of my Mum," said the former Beatles legend. "If there's one thing I know it's that everyone in that audience is thinking something different.
"Obviously when I do Here Today, as I do, that is very personal. That is me talking to John [Lennon]. But as you sing them you review them. So I go, 'What about the night we cried?' And I'm thinking: 'Oh yeah, Key West.' We were all drunk. We'd delayed Jacksonville because of a hurricane."
Even though he's one of the most successful musicians in the world, with an estimated fortune of £500 million, McCartney still feels he can prove himself musically. "Maybe I could write something that's more relevant or new,' he said in the interview. "I prefer to think there's something I'm not doing quite right, so I'm constantly working on it."
We look forward to hearing it, Paul!