Watch Paul McCartney singing in a bonus scene from Pirates of the Caribbean 5
7 October 2017, 12:00 | Updated: 2 November 2017, 15:29
We loved seeing Sir Paul McCartney in full swashbuckling getup in Pirates of the Caribbean: Dead Men Tell No Tales earlier this year.
In the film, Sir Paul plays Uncle Jack, a pirate relative of Johnny Depp's Jack Sparrow. They are reunited in a dungeon, when Sparrow is captured and comes face to face with the older Jack.
Sir Paul sings the ditty 'Maggie Mae' (sadly not the Rod Stewart classic), and now we've been treated to a longer version - just watch the amazing video above.
Johnny Depp is clearly amazed at hearing the legendary Beatle perform a cappella on set for the movie, as we all would be!
The bonus clip is featured in a behind-the-scenes documentary on the DVD release of the fifth Pirates movie, which came out earlier this week.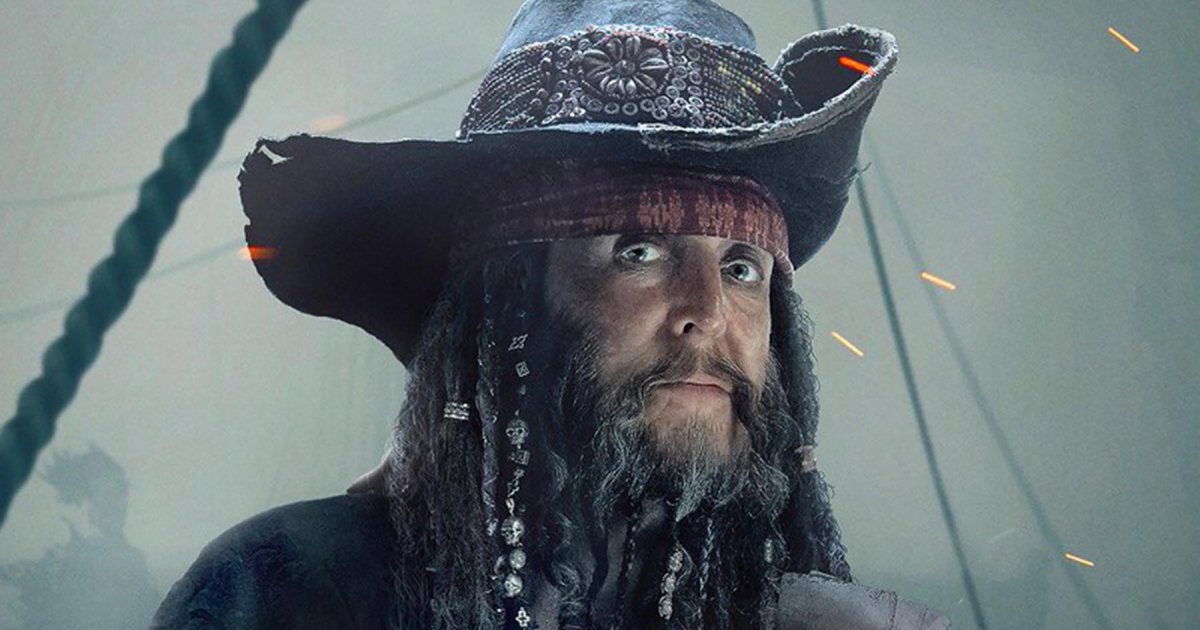 Producer Jerry Bruckheimer said of Sir Paul's cameo: "Paul McCartney is an icon. He's one of the greatest musicians and performers alive. And we're very fortunate that he's friends with Johnny. Johnny has done favours for him and he's returned a favour by being in this movie."
Depp previously appeared in McCartney's music videos for 'Queenie Eye', 'My Valentine' and 'Early Days'.
"I've known Johnny a while," Paul said. "I've always admired him as Jack Sparrow. And he said, 'You know, I'd love you to be in the next one.' What, me, a pirate? And he says, 'Yeah, you can do it and have a lot of fun.' So he wrote me in."
Anyone fancy an Uncle Jack spinoff?