Paul McCartney To Feature On Two Tracks For Ringo Starr's New Album
7 July 2017, 15:24 | Updated: 2 November 2017, 15:29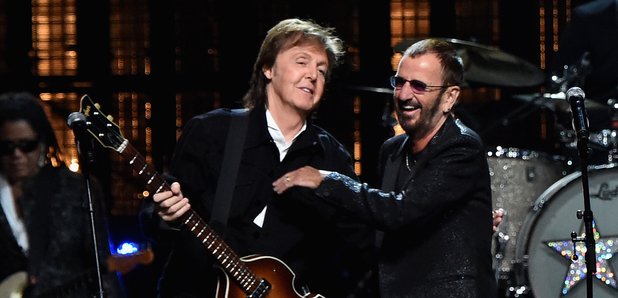 Sir Paul McCartney features on two tracks on Ringo Starr's forthcoming album 'Give More Love'.
The Beatles legends reunited in the studio earlier this year, with McCartney providing the bass for 'We're On The Road Again' and 'Show Me The Way'.
Ringo has marked his 77th birthday today (7th July) by announcing his 19th solo record will drop on September 15th.
The album is the follow-up to 2015's 'Postcard From Paradise' and it's the first time McCartney has recorded with his bandmate since 2010, when he provided bass for 'Peace Dream' and 'Walk With You' on Starr's 2010 record 'Y Not'.
Starr marked reaching 77 by spreading love and peace on Twitter.
Peace and love to everybody in the world who are celebrating at noon peace and love peace and love

— #RingoStarr (@ringostarrmusic) July 7, 2017