Paul McCartney: Studying The Beatles Is Ridiculous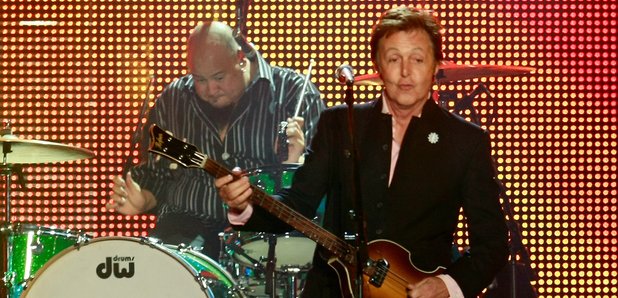 Paul McCartney has spoken out about universities offering Beatles studies.
Answering fan questions on his website, Sir Paul has revealed that he's not convinced by the idea of young people studying pop music. "For me it's ridiculous, and yet very flattering. Ridiculous because we never studied anything, we just loved our popular music...And it wasn't a case of 'studying' it. I think for us, we'd have felt it would have ruined it to study it. We wanted to make our own minds up just by listening to it.
"So our study was listening. But to be told - as I was years ago now - that The Beatles were in my kid's history books? That was like 'What?! Unbelievable, man!' Can you imagine when we were at school, finding yourself in a history book?!"
McCartney went on to say how academia doesn't necersarily breed great musicians. "It's very flattering. At the same time, I don't think that by studying popular music you can become a great popular musician; it may be that you use it to teach other people about the history, that's all valuable. But to think that you can go to a college and come out like Bob Dylan? Someone like Bob Dylan, you can't make."
Paul McCartney recently released a new song for the computer game Destiny. You can watch the video for Hope For The Future below.