Pete Townshend's Rage At Classical Exile
11 June 2015, 10:30 | Updated: 2 November 2017, 15:29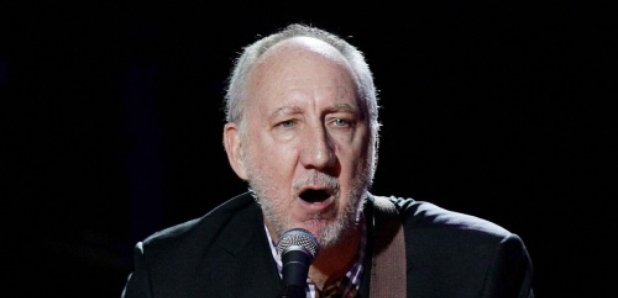 Pete Townshend is unhappy that his new album Classic Quadrophrenia won't be eligible for the UK Classical Charts.
Pete Townshend, guitarist and songwriter with The Who, has railed against the exclusion of his new album from the UK Classical Charts. Classic Quadrophrenia is an orchestral adaptation of the band's 1973 rock opera album, performed by the Royal Philharmonic Orchestra and the London Oriana Choir. In a strongly worded Facebook post, Townshend wrote:
"Classic Quadrophenia is not allowed in the UK Classical Charts?! Musical snobbery in the classical elite still alive & kicking then. F*ck 'em"
He went on to hint at accusations of ageism behind the exclusion:
"I know I'm a rock dinosaur and I'm happy to be one, but the team behind Classic Quadrophenia are all young, creative and brilliant."
Classic Quadrophrenia is scored by Townshend's girlfriend Rachel Fuller and conducted by Robert Ziegler. English tenor Alfie Boe sings Roger Daltrey's parts, and the characters' narratives are brought to life by Townshend himself as The Godfather, Billy Idol as Ace Face/Bell Boy and actor Phil Daniels, who starred in the Quadrophrenia film, as Dad.
Quadrophrenia has been named The Who's last great album, and reached No 2 in both the UK and US album charts upon its release in 1973. Classic Quadrophrenia was released this week, and despite the UK Classical Charts furore, Townshend will be performing its entirety live at the Royal Albert Hall on 5th July.
Here's a taster of the rejuvenated album, with Alfie Boe singing Love Reign O'er Me: