Phil Collins Blasts Pre-Nups, Despite Being £42 Million Out Of Pocket
24 March 2017, 12:16 | Updated: 2 November 2017, 15:29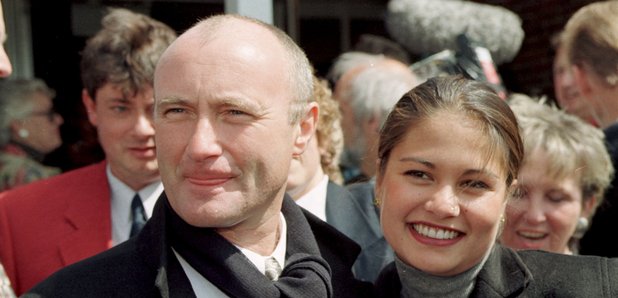 The singer may have had to fork out vast sums of money for his own divorce settlements, but he proves he's still deeply romantic at heart.
The Genesis singer has been divorced not once, but twice, with the process costing him over forty million pounds.
Nevertheless, the performer's thoughts on marriage remain truly touching and inspirational.
The frontman expressed his poignant views to Rolling Stone Australia: "I think they're unethical," he said. "They say, 'Oh, darling, I love you forever, but just in case...' It cost me a lot of money, but that's lawyers for you."
Collins split with his first wife Jill Taverman in 1999, handing over £17 million in the divorce settlement.
The 66-year-old then went on to marry Orianne Cevey, whom he later also divorced, costing him £25 million.
Unusually the couple later reunited and remain together.
However, despite fundamentally disagreeing with 'unethical' pre-nups, Collins doesn't plan on getting hitched again anytime soon: "I don't envision getting married again," he revealed. "I may. I'm just not considering that yet."