Phil Collins And Ex-Wife To Remarry
22 February 2016, 12:00 | Updated: 2 November 2017, 15:29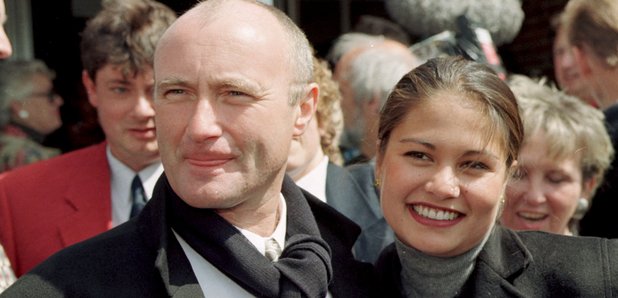 The second wife of the British rocker says "we are determined to get married for a second time".
Collins and Orianne Cevey, who is Swiss, married in a lavish three-day ceremony in 1999 and had two sons together - Matthew, 14, and Nicholas, 10. But sadly the pair divorced in 2008
However, the flame has remained, and just a few weeks ago Collins, 64, said in an interview with the Guardian "We realised we missed each other. We made a mistake and we've fixed it."
Orianne now seems to have confirmed that things are even more serious for the pair. In an interview with Swiss newspaper SonntagsBlick, which was published on Sunday, 43-year-old Orianne said:
"I now call Phil my husband again. We are so close that it does not actually make a difference if we are married or not, but we are determined to get married for a second time one day.
"We were always very close, because of the children," she said, adding "just last year, I realised that he is indeed the man of my life."
Maybe Phil will now tweak the line 'I never ever did believe in a second chance' from his 1981 hit 'Thunder and Lightning'.