Lily Collins Forgives Her Father For The 'Mistakes' He Made
7 March 2017, 09:51 | Updated: 2 November 2017, 15:29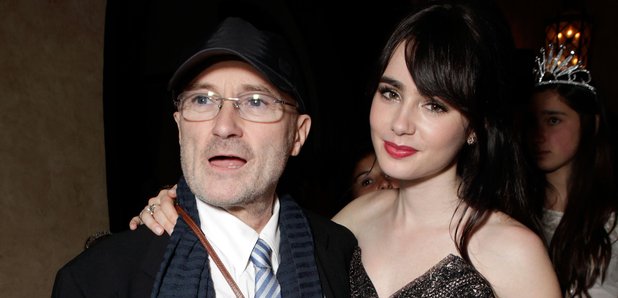 The 27-year-old writes candidly about her relationship with her dad for her upcoming autobiography.
Lily Collins has forgiven her father Phil for "not being the dad I expected".
The 27-year-old actress and model has spoken candidly about her relationship with the 66-year-old music icon in an open letter,
saying she has forgiven him for being absent at crucial moments in her life.
In Lily's debut book, 'Unfiltered: No Shame, No Regrets, Just Me', she explains: "I forgive you for not always being there when I needed and for not being the dad I expected.
"I forgive the mistakes you made. And although it may seem like it's too late, it's not. There's still so much time to move forward."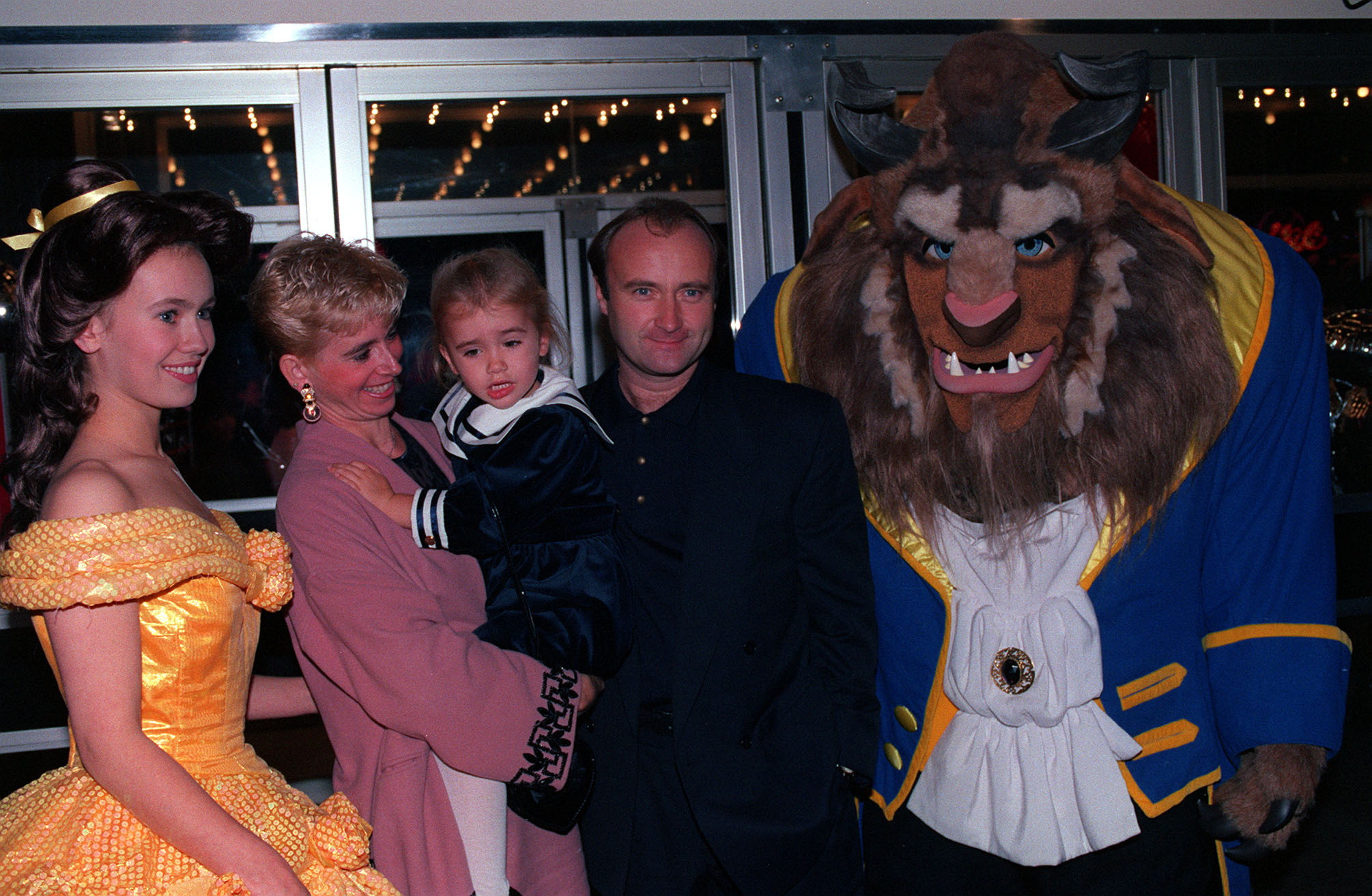 Lily aged 3, pictured with her mother Jill Tavelman and father Phil Collins at a premiere in London. Pic: PA Images
Lily, whose mother is Phil's second wife Jill Tavelman, revealed she has learned how to "accept" her father's perceived failings as a
parent.
She wrote: "We all make choices and, although I don't excuse some of yours, at the end of the day we can't rewrite the past.
"I'm learning how to accept your actions and vocalise how they made me feel. I accept and honour the sadness and anger I felt toward the
things you did or didn't do, did or didn't give me."
Meanwhile, the Golden Globe-nominated actress has also discussed her battle with anorexia and bulimia – which she claimed was tied to
Phil's divorce from his third wife Orianne Cevey.
Phil, who has four more children, was married to Orianne from 1999 until 2008.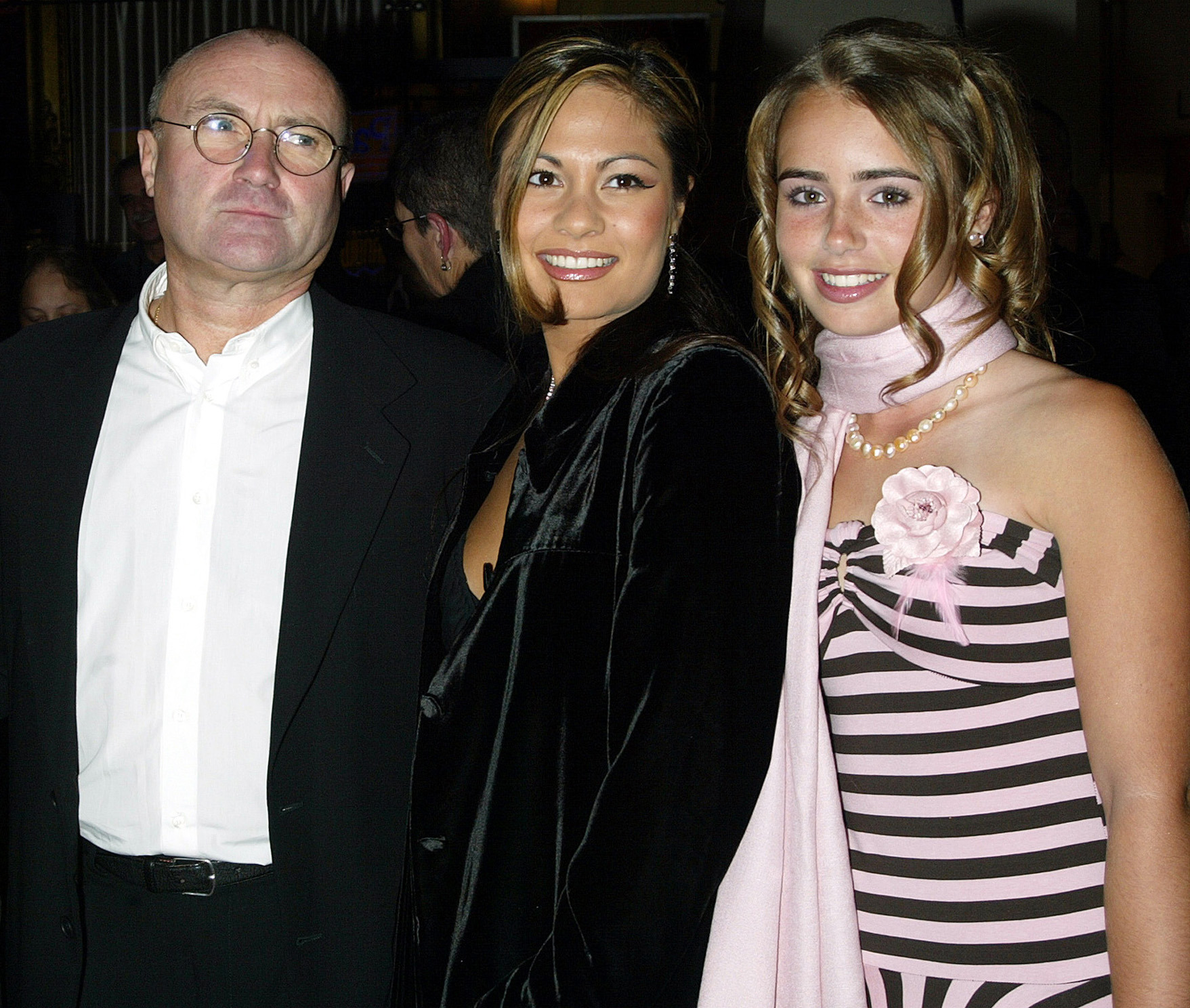 Lily poses with dad Phil and his wife Oriane in 2003. Pic: PA Images
Reflecting on the impact of their split, Lily shared: "Not only did I start viewing myself differently physically, but I began limiting my
happiness by controlling my eating habits.
"I couldn't handle the pain and confusion surrounding my dad's divorce, and I was having a hard time balancing being a teenager with
pursuing two different grown-up careers."
We're glad to hear their relationship is on the mend.