Phil Collins' Ex-Wife Reveals How They Got Back Together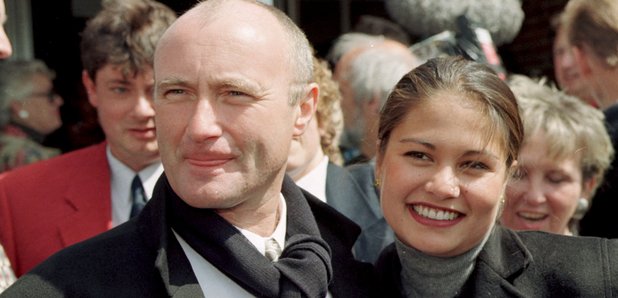 The star's third wife says their friendship kept them close over the years, and eventually led to them rekindling their love.
Orianne and Phil married in 1999 and had two sons together, but sadly parted ways in 2008. However, earlier this year, Phil said in an interview that the pair "realised we missed each other. We made a mistake and we've fixed it."
Yesterday Orianne revealed in an interview with the Mail on Sunday how the couple remained close after their split.
'He understands me at a level no other man does. We stayed friends throughout our other relationships and used to joke about getting back together.'
The Swiss born former translator also spoke of how their maturity and experiences meant that this time around the relationship was different - and deeper.
'It's different this time,' she says. 'When you first fall in love there is passion and excitement. But the second time around it's more thoughtful, more mature.
'You've both thought about it for so many years, you've missed each other, you've come to the realisation that this is the right place to be and this is the person you truly love. It's more profound, a deeper connection.
The former Genesis member and solo-star recently sat down to talk with Smooth's Kate Garraway, which saw him open up about his struggles with alcohol and his recent move out of retirement. Watch the whole interview here.