Phil Collins Hints Possibility Of Future Genesis Reunion
23 November 2016, 14:53 | Updated: 2 November 2017, 15:29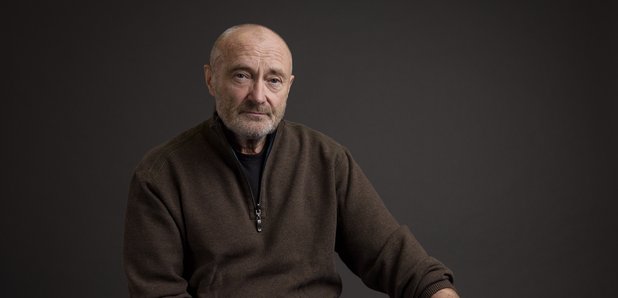 The drummer told Rolling Stone that he's still great friends with his former bandmates and that "anything can happen" with reunions.
Collins, Banks and Rutherford reformed for a Genesis reunion tour in 2007, but there's been no more from them since then.
While promoting his new book, Not Dead Yet, Collins showed he has fond memories of their time together:
"Writing the book reminded me how close we were. Tony [Banks], Mike [Rutherford] and I went out on my birthday in London. We're still great pals.
"Anything can happen, really. I just don't want to suddenly take the brakes off and start flying off and doing things. I want to do things carefully and think about the consequences."
Before that happens, Collins will have to overcome the back injury that stopped him playing drums altogther at one point and still causes him trouble now.
"The one thing I could rely on in life was that I could sit down at the drums and it would sound good, and suddenly I couldn't pull it together.
"Now, I've got a drum kit in my garage and I've got into a routine of practicing. I'm trying to get my hands to feel natural again when I hold a pair of sticks."
After a rough few years, which saw Collins develop an alcohol problem and his family life break down, things are looking up. He's reunited with his ex-wife, Orianne and will be back on stage in 2017.
"I've got some comeback shows booked for next year, and we'll see what happens."