Prince Announces Two New Studio Albums
3 September 2014, 09:05 | Updated: 2 November 2017, 15:29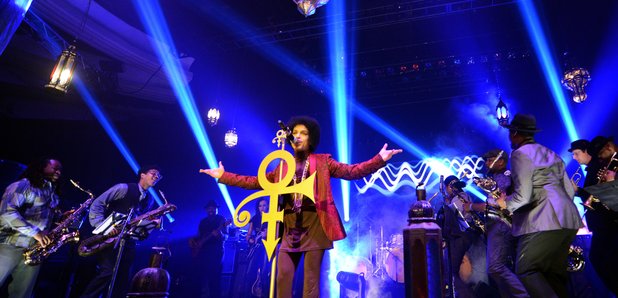 Prince has announced TWO new albums, 'Art Official Age' and 'PlectrumElectrum'
The albums are set to be release on September 29th 2014 in the UK. Art Official Age' is a solo album and 'PlectrumElectrum' is by Prince's new bans, 3RDEYEGIRL.
2014 has been one of the most exciting years yet for Prince. Together with 3RDEYEGIRL, he rocked UK and European audiences into a frenzy with his sell-out 'Hit & Run' tours, generating some of the most significant critical acclaim of his career so far. In April, NPG Music Publishing was launched, marking the first time Prince's vast publishing catalog has been independently controlled and administered in over twenty years. All of this in addition to headlining and curating the Essence Festival on July 4th in New Orleans and a much talked about appearance on hit TV show 'New Girl'. 2014 has underlined that Prince continues to innovate and surprise, thrilling his fans and welcoming a whole new audience in the process.
'Art Official Age' is a classic Prince album, produced, arranged, composed and performed by Prince and Joshua Welton. Sonically the record is a contemporary concoction of soul, R&B and funk. The melodies are immediate and prominent as ever and Prince's vocals are rich and solid, taking full advantage of his vocal range with decidedly, seductive lyrics.
'PlectrumElectrum' is a classic band record with 3RDEYEGIRL, which includes Prince, Donna Grantis (guitar), Hannah Ford Welton (drums) and Ida Nielsen (bass).
Listen to 'U Know' from Art Official Age
Listen to Whitecaps from PlectrumElectrum