Queen: 'We're Not A Tribute Band'
12 January 2015, 12:04 | Updated: 2 November 2017, 15:29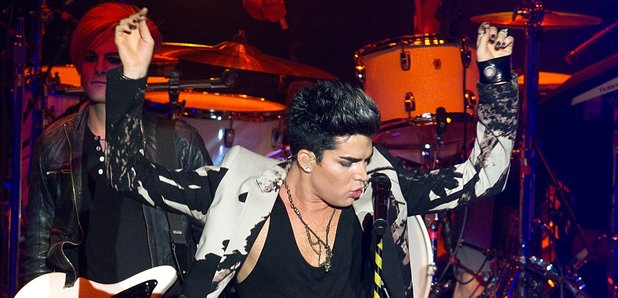 Queen have spoken out to say 'Freddie Mercury would have approved of Adam Lambert'
Queen have defended their decision to perform with Adam Lambert.
In an interview with The Sunday Telegraph, Queen's Brian May said "We ain't a tribute band, that's a no-brainer".
The guitarist also highlighted the similarities between late frontman Freddie Mercury and the former American Idol singer.
"Freddie and Adam have a very similar attitude to life; a sense of humour and camp lightness of touch," he said.
Drummer Roger Taylor added: "I think he [Mercury] would have approved. And I know he would have liked Adam.
"We built Queen, we lived and breathed it, it is part of us and we are part of it. It still feels as if Freddie is with us, because his music is always there, his personality is on stage with us.
''He is part of our mental wallpaper, which can be a little bittersweet. I would say it took five years to get used to the fact that he was gone. But the fact is, he's not here, and we are celebrating and we salute him, and it's not maudlin at all."
Lambert recently said he wasn't attempting to 'replace Mercury'.
The singer is set to start a UK tour with Queen this week.
Watch Queen and Adam Lambert performing 'Bohemian Rhapsody' and 'Killer Queen' below: