Queen Interested In Headlining Glastonbury
22 May 2015, 14:43 | Updated: 2 November 2017, 15:29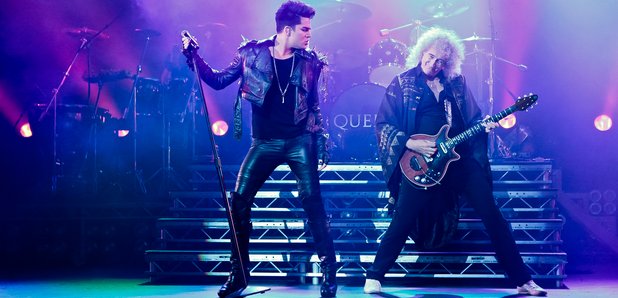 Queen have said they would be interested in headlining Glastonbury with Adam Lambert.
Band Queen have revealed they'd be interested in headlining Glastonbury in the future.
Brian May said the band would take to the Pyramid Stage if acting frontman Adam Lambert was there too.
"Look, these things get put on the table. It would be interesting to do Glastonbury if we were an operational unit at the time," May told Bang Showbiz at the Ivor Novello Awards yesterday.
He added: "You see, this year Adam's off doing his solo work at the moment so it wouldn't have worked. You only look at things that are possible logistically at the time."
At this year's Glastonbury Festival, Lionel Richie will play on the Sunday afternoon slot. The 'Hello' singer was confirmed late last year, saying; "I'm really excited to play Glastonbury next year as it's one of the most iconic festivals in the world.
"It has a phenomenal history and the alumni of artists who have previously played is incredible so I'm honoured to be joining that club.
"It will be a really special moment for me and I can't wait to share it with everyone. I can now say 'Yes, I'm playing Glastonbury.'"
Watch Queen and Adam Lambert performing 'Somebody To Love' below: