Quincy Jones Awarded $9.4m In Michael Jackson Royalties Dispute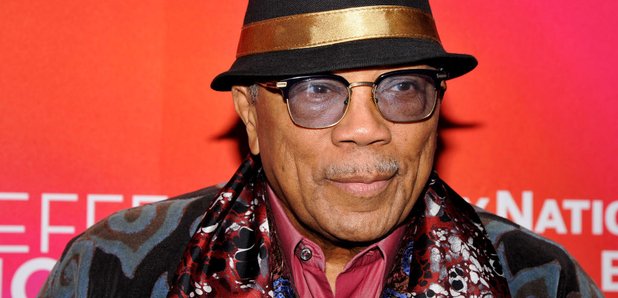 The 84-year-old producer filed a lawsuit in 2013, alleging he was owed up to $30 million for his work on a number of projects including the 'This Is It' concert film and two Cirque du Soleil productions.
Speaking after a jury awarded him the sum of $9.42 million, Quincy said in a statement:
"As an artist, maintaining the vision and integrity of one's creation is of paramount importance. I, along with the team I assembled with Michael, took great care and purpose in creating these albums, and it has always given me a great sense of pride and comfort that three decades after they were originally recorded, these songs are still being played in every corner of the world.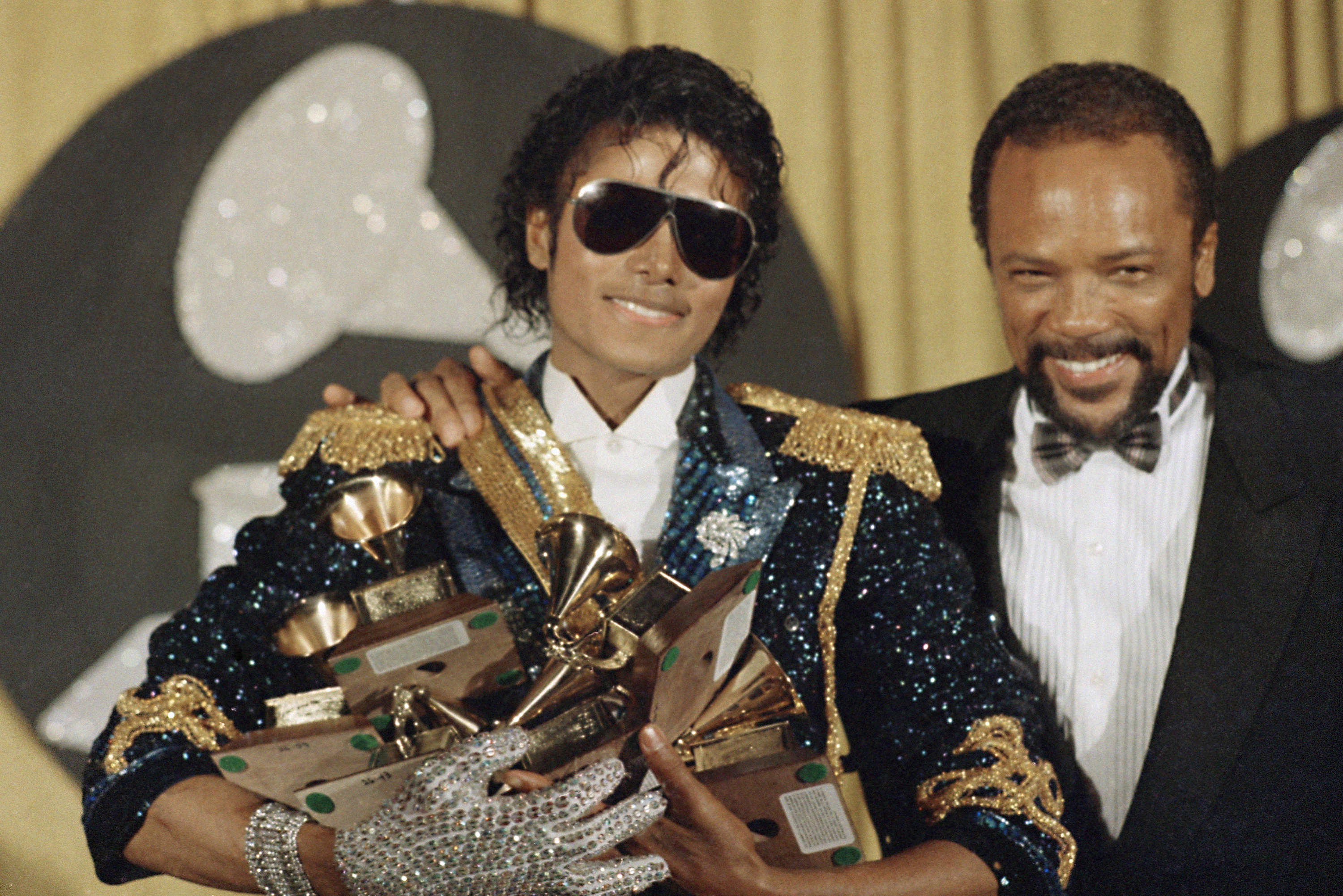 Quincy Jones pictured with Michael Jackson at the 1984 Grammys. Pic: PA
"This lawsuit was never about Michael, it was about protecting the integrity of the work we all did in the recording studio and the legacy of what we created. Although this judgement is not the full amount that I was seeking, I am very grateful that the jury decided in our favour in this matter. I view it not only as a victory for myself personally, but for artists' rights overall."
His attorney Mike McCool added: "The jury found that Mr. Jones was right in his allegations of underpayment on virtually all items. We were pleased about that. There's good and bad, but overall we are pleased."
However, lawyers for Michael Jackson's estate, hit out at the judgement calling it "unfair to Michael's heirs."