Could 1p and 2p coins get axed forever?
14 March 2018, 11:03 | Updated: 14 March 2018, 11:06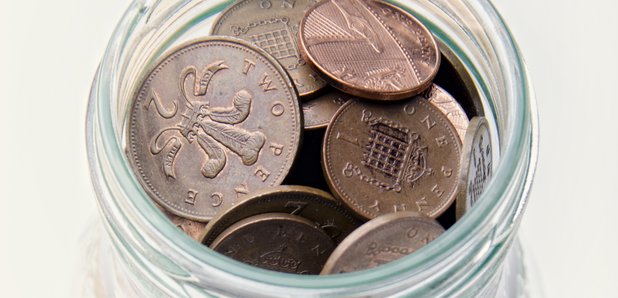 They've been clogging up our wallets, purses and sofas for years, but 1p and 2p coins' days might be numbered.
Sure, we only really love using them when we're playing arcade games, but we'd still find ourselves missing the little copper guys if they suddenly vanished...
The Government has announced plans to review of cash in society, as more and more people use contactless and online payments.
While chancellor Philip Hammond has not confirmed that 1p and 2p coins are definitely on the way out, he has in his Spring Statement said that there will be discussions about the cash currently in circulation.
Members of the public are being invited to take part in a survey before June 5, 2018. While no decisions have been made, people are already starting to ponder the future of the little coins.
We want your views on how to encourage cashless and digital payments, while ensuring cash remains available for those who need it. #SpringStatement pic.twitter.com/yi8euMhPzr

— HM Treasury (@hmtreasury) March 13, 2018
One Twitter user said: "If you got rid of 1p and 2p pieces the amount of negative effects and problems caused would be many and ridiculously annoying.
"Not everything uses digital payments. The balanced system in place now works for a very high percentage of this population."
Another wrote: "But if the government scrap the 1p coin, nothing's gonna be £1.99 anymore. That'll make it just confusing if it is."
Several countries - including Canada, Australia and Sweden - have already scrapped their low denomination coins.
Studies have found that six in 10 of UK 1p and 2p coins are only used once, before either being put in a jar or thrown away. In one in 12 of these cases, the coins are chucked in the bin.