The best and most quirky alternative 2018 advent calendars
8 November 2018, 11:11 | Updated: 8 November 2018, 11:16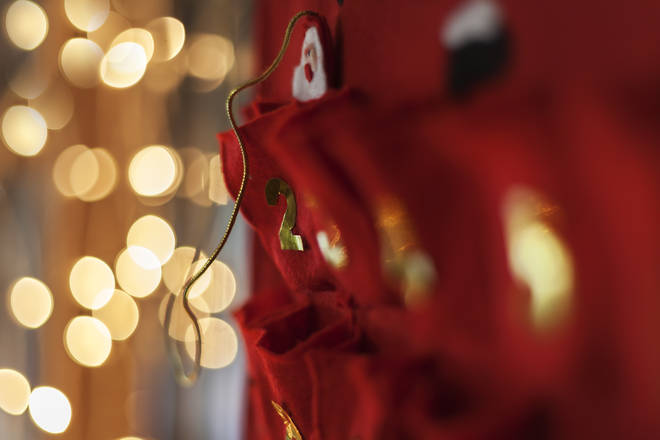 Not a fan of chocolate? Fear not! Here are the best advent calendars filled with alternative treats for this year's Christmas countdown.
There's nothing more exciting that the daily December ritual of opening the miniature advent calendar door to reveal what's inside.
Normally we are greeted by a cracker-shaped piece of chocolate, or if we're lucky, a choccy reindeer wrapped in foil.
But 2018 advent calendars have upped their game, and we've created a list of the best ones up for grabs (spoiler: there's a lot of alcohol).
The 12 Gins of Christmas

Picture: B&M

B&M are treating us with their The 12 Gins of Christmas advent calendar. The calendar contains twelve miniature 50cl bottles of gin, that's £2.50 a bottle!

£29.99 – B&M

Birchbox 'Magic Inside'

Picture: Birchbox

Birchbox has established itself as the beauty monthly most-have of 2018. The concept of getting unknown beauty treats each month has an element of the advent calendar mystery to it, so it's no surprise that Birchbox have released a must-have advent calendar this year.

£65 – Birchbox

Jo Malone 'Bring on the Baubles'

Picture: Jo Malone

This pricey advent calendar is the ultimate Christmas luxury. Hiding behind 24 doors will be staple favourites of the brand, plus a mini 'Frosted Cherry and Clove Candle' (a new addition to the Jo Malone Christmas collection).

There's a little bit of everything including mini candles, cologne and bath oil in this delightful advent calendar. It will go on sale exclusively at Harrods from 1 October 2018 before retailing nationwide on jomalone.co.uk from 1 November 2018.

£300 – Jo Malone

'Merry Pringles' Advent Calendar

Picture: Pringles

This is for those without a sweet tooth this festive season. Enjoy your Twelve Days of Christmas with the tangy tones of salt & vinegar Pringles along with other favourites, but you'll have to be quick to get your hands on one of these as it sold out within days in 2017.

£7.99 – B&M

Aldi Wine Advent Calendar

Picture: Aldi

This advent calendar took the nation by storm last Christmas, and it's back by popular demand this year. For all those eagerly awaiting wine o'clock on those long winter nights, this advent calendar is yours to buy from 4 November 2018.

Undisclosed price (£49.99 in 2017) – Aldi

Gin and Premium Tonic Advent Calendar

Picture: First4Hampers

Here's another gin advent calendar, but with all 24 days of December accounted for. There's a whopping 70cl bottle of gin hiding behind door 24, and some of the most luxurious tonic waters you've ever seen reside behind doors 1 – 23.

£99 – First4Hampers

M&S Beauty Advent Calendar

Picture: Marks & Spencer

This advent calendar is a bargain at £35, especially when the beauty products inside add up to a massive £280. You can get your hands on one of these if you spend £35 on either clothing, home or beauty in Marks and Spencer (not difficult when you see how amazingly Christmassy all their products are!)

£35 – Marks & Spencer

Yankee Candle 'The Holiday Sparkles Advent'

Picture: Yankee Candle

When the first Yankee Candle Advent Calendar was released, it was a bigger deal than the Royal Wedding.

This year the scented candle brand have three advent calendars available - our favourite and best value for money is this wreath-shaped advent calendar. It features 24 tea lights, including the new 'Icy Blue Spruce' and 'Glittering Star' fragrances (plus a tea light holder).

£24 – Yankee Candle

'Merry Piggin' Christmas' Pork Crackling Advent Calendar

Picture: The Snaffling Pig Co.

Yes, this is a pork crackling advent calendar.

There is a mini bag of various flavoured pork crackling treats behind each of the 24 doors. Perfect for a month-long meat feast.

£17.90 - The Snaffling Pig Co.

Fortnum & Mason 'Christmas Tea Lover's Advent Calendar'

Picture: Fortnum & Mason

Calling all tea lovers! This is a very reasonable £25 gift for friends or family who love a brew. The luxury brand advent calendar has a selection of blends including chai, assam, rose pouchong and Christmas Tea.

£25 - Fortnum & Mason