Aldi is selling foot-long pigs in blankets this Christmas
20 September 2018, 15:40 | Updated: 21 September 2018, 15:41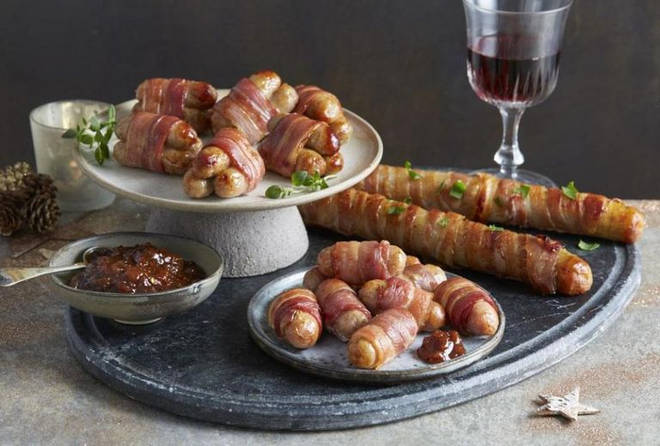 Some say it's too early to start planning Christmas dinner. Others will disagree.
One of the festive favourites on all non-vegetarians' Christmas dinner plate is no doubt pigs-in-blankets. The mouth-watering combination of sausages wrapped in bacon.
Well, budget supermarket Aldi are upping the Christmas factor by releasing a new foot-long version of the traditional meaty grub. Yes, a FOOT-LONG.
The 12-inch sausages are about five times the size of a regular pig-in-blanket, and we're already wishing it was December 25.
They will be available at stores from December 6.
They will come wrapped in streaky bacon, and will be sold in packs of two for just £2.99.
Is it Christmas yet?