You can now stomp on your ex's face with these anti-Valentine's Day insoles
13 February 2018, 10:43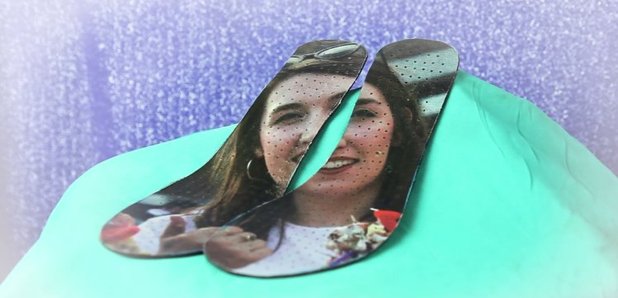 Valentine's Day can be the worst for many reasons. Especially if you've recently been dumped by your ex for dubious reasons.
Instead of inevitably going back to them in a couple of weeks, maybe you should move on in style by getting yourself a pair of these bad boys...
Bombas & Parr have launched their own line of insoles that you can print your ex's face onto, so you can literally "walk all over your ex".
This practice actually dates back to the Ancient Egyptians would you believe, who had portraits of their enemies drawn onto the soles of their shoes, to "subjugate and demean" them.
"By walking over the face of those who have wronged or upset you, these insoles offer a chance to redeem your own soul from the torture of the break-up, give yourself a psychological boost and ready yourself for the joy of your next relationship," says company director Harry Parr.
The insoles have also been designed to encourage exercise, and help release "feel-good" endorphins to reduce stress.
"If an old flame has rudely told you to jog on, pop Bompas & Parr's insoles in your running shoes to literally help you move forward with your love life," they added.
To grab a pair, you have to send a high quality image of your ex, along with a letter describing your relationship breakdown. Sounds pretty harsh! You have until Valentine's Day itself to apply, and you can do so here.