Asda is selling their award-winning Champagne for VERY cheap this weekend
8 December 2017, 11:06 | Updated: 8 December 2017, 11:08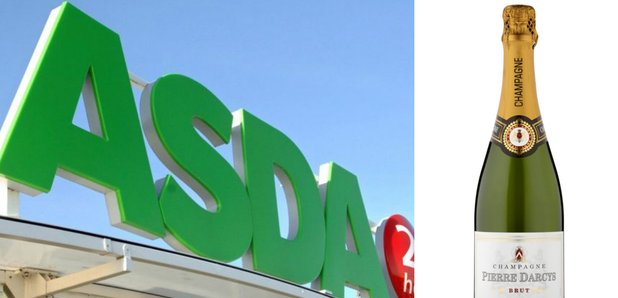 If you're looking for a decent bottle of Champagne for the Christmas season, you'll probably want to head down to your local Asda this weekend.
The supermarket chain is selling its award-winning Pierre Darcys Champagne Brut for just £8. Normally, it's £18 at full price.
The brand won Bronze at the prestigious International Wine Challenge Awards this year, which is pretty darn impressive.
From today (December 8), to Sunday (December 10), this bubbly will be available for that small price, which works out at around £1.33 per glass.
The Champagne is described as having "delicate aromas of lemon and apple, with hints of ripe nectarine", and is apparently best served as an aperitif with Christmassy canapés, or as an accompaniment to shellfish or smoked salmon. If you just have some lying around somewhere.
This offer will be available nationwide, but only while stocks last, so you'll want to get in quick!