Asda launches a new Christmas pizza with sprouts - would you try it?
20 November 2017, 11:34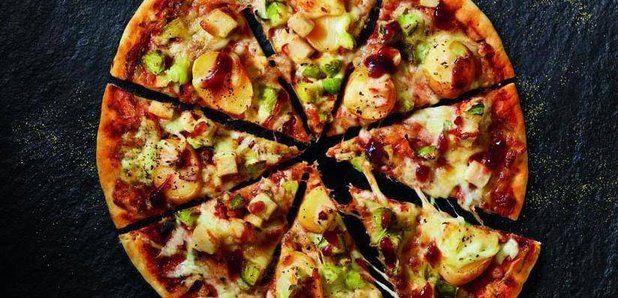 Christmas dinners may be the king of roast dinners, but it's the same thing every year. How about spicing things up a little bit?
If you were looking for something totally different for Christmas dinner but retaining the usual trimmings, then maybe this new Christmas pizza from Asda is up your street.
Described as a "festive feast with none of the fuss", the pizza, which launches on December 7, is topped with chicken, roast potatoes and Brussels sprouts, and drizzled with cranberry sauce.
Sadly, there's no carrots, parsnips, red cabbage, pigs in blankets, stuffing, bread sauce or gravy, but that would make it the heaviest pizza on the planet, surely?
The 10 inch pizza costs £2.60, while the 14 inch is £4, so that's a pretty cheap Christmas dinner if you ask us. If a little weird.
This isn't the first time such an idea has been created. For instance, if you head to Pizza Express this year you can get a pizza topped with roast beef, horseradish sauce and roast potatoes.
But still, sprouts on a pizza? What next, parsnips in a kebab?