Oops: ASOS makes huge spelling blunder on its packaging
23 March 2018, 11:49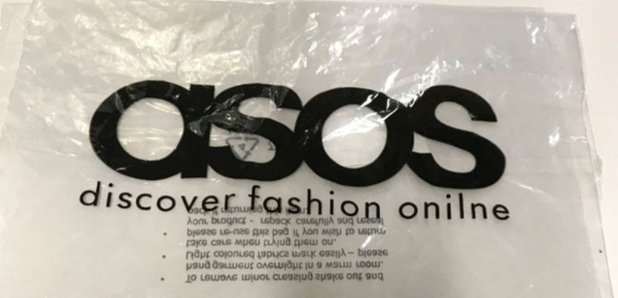 Spelling errors are easily dun. Sorry, done.
Online retailer ASOS has dropped a bit of clanger by making a huge spelling mistake on their packaging.
They've managed to bodge up to 17,000 bags with the word 'online' spelled 'onilne'. Whoops.
They managed to brush it off quite brilliantly, by pretending that these are now "limited edition" bags.
Ok, so we *may* have printed 17,000 bags with a typo. We're calling it a limited edition. pic.twitter.com/wTpKNid4V5

— ASOS (@ASOS) March 21, 2018
Bravo, ASOS. Bravo.
The company also used this as a perfect opportunity to say that their packaging is recyclable.
As an online retailer, we source over 40 million plastic mailing bags and 5 million cardboard mailing boxes a year, all of which are recyclable! You can find out more on how we deal with packaging and waste here at ASOS by clicking here Tom https://t.co/rcet1898a8.

— ASOS Here to Help (@ASOS_HeretoHelp) March 21, 2018
ASOS has recovered from potentially tricky situations in the past, from their poo emoji handbags to accidentally sending out packages containing half-eaten packets of Polos.