Would you eat this completely battered Christmas dinner?
15 December 2017, 12:16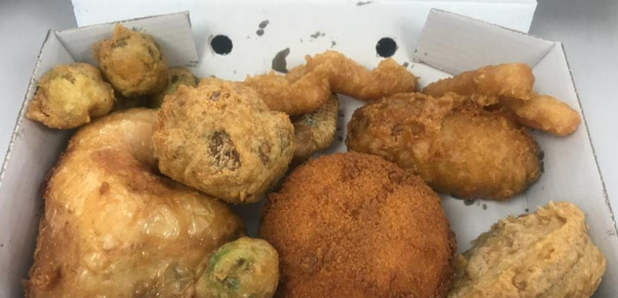 A chip shop owner in Cullompton has done something quite incredible to the traditional Christmas dinner - turned it into a completely battered meal.
For just £9.95 at Marshall's Fish Bar you can enjoy some festive chicken (rather than turkey - what's that about?) with all the trimmings, all encased in some delicious batter usually reserved for an equally traditional fish supper.
The unusual culinary method has caused a bit of a stir since the chip shop launched their new menu, with plenty of happy customers providing positive feedback.
'Enjoyed a chipmas lunch yesterday, many thanks. Looking forward to Burns Night. Well done' commented one Facebook user.
Alongside the battered sprouts, carrots and pigs in blankets, diners can finish the whole thing off with a battered mince pie for pudding.