England's best and worst motorway services are revealed
24 July 2018, 11:31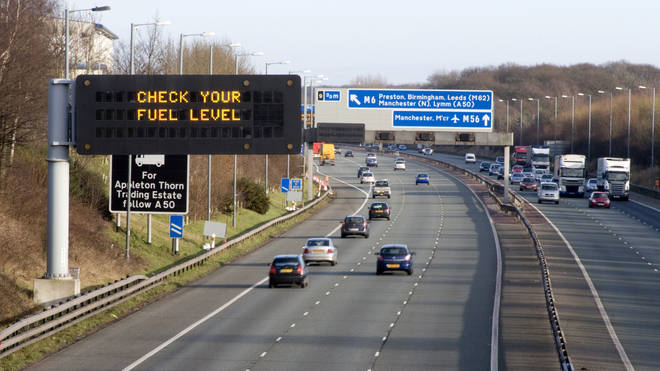 We all have our favourite motorway services for when we need a quick loo break or cheeky snack, and others we would do anything to avoid.
A new survey of England's best and worst service stations has been undertaken by travel watchdog Transport Focus.
Coming top of the list is Norton Canes on the M6 toll road, with an impressive 100% satisfaction rating.
Rock bottom is Thurrock on the M25, with just a 68% rating.
Transport Focus questioned 9,600 customers on various factors including staffing, food and toilet facilities.
The best:
1. Norton Canes - M6 Toll in Staffordshire (operated by Roadchef)
2. Stafford Southbound - M6 in Staffordshire (Roadchef)
3. Wetherby - A1(M) in Yorkshire (Moto)
4. Hilton Park Southbound - M6 in Staffordshire (Moto)
5. Corley Southbound - M6 in Warwickshire (Welcome Break)
The worst:
107. Bridgwater - M5 in Somerset (Moto)
108. Newport Pagnell South - M1 in Buckinghamshire (Welcome Break)
109. Southwaite Northbound - M6 in Cumbria (Moto)
110. Toddington Southbound - M1 in Bedfordshire (Moto)
111. Thurrock - M25 in Essex (Moto)
92% of motorway service station customers asked were happy with their visit, while only 66% thought that the food and drink available was good value.
Transport Focus chief executive Anthony Smith said: "As the summer holiday getaway gets into full swing it's good to see motorway services customers feel they get a good experience.
"Motorway services play an important role in providing the break motorists need. Drivers tell us they feel less stressed and more awake.
"Motorway service operators need to focus on ensuring customers see their experience as value for the money they've paid - that there is a good range of food on offer and that buildings are maintained to a high standard."