New UK blue passport... will be made in France after Brexit
22 March 2018, 10:07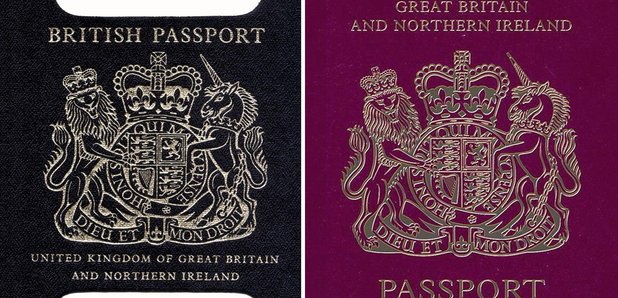 Ah, well this is a bit awkward.
The new UK passport to be released after Brexit, will actually be made in France.
The current burgundy passport, which has been in use since 1988 - will go back to its original blue and gold colours from October 2019.
However, the boss of UK supplier De La Rue has revealed that Franco-Dutch company Gemalto had won the £490m contract to create them.
Culture Secretary Matthew Hancock has also said that a final decision had not been made.
The Home Office has confirmed that passports do not have to be made in the UK, and some blank covers were already made internationally.
De la Rue boss Martin Sutherland told Today: "Over the last few months we have heard ministers happy to come on and talk about the new blue passport and the fact that it is an icon of British identity.
"But now this icon of British identity is going to be manufactured in France."
He added: "I'd like to ask Theresa May or Amber Rudd to come to my factory and explain to our dedicated workforce why this is a sensible decision to offshore the manufacture of a British icon."
Former cabinet minister Priti Patel added to The Sun: "This should be a moment that we should be celebrating. The return of our iconic blue passport will re-establish the British identity. But to be putting the job in the hands of the French is simply astonishing. It is a national humiliation.
"I would urge Amber Rudd and the Government to look again at the powers they have to see what they can do."