Angry bride discovers her best friend has 'stolen' her venue and copied her wedding
9 February 2018, 17:29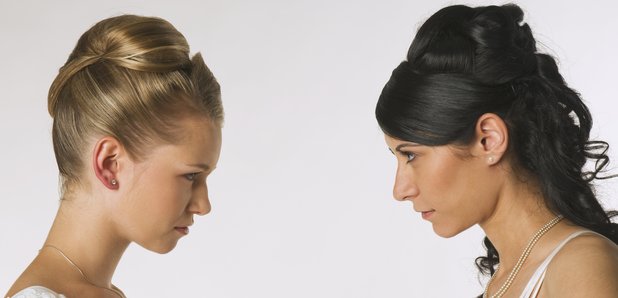 Planning weddings can often be the most stressful periods of your life. So if anything or anyone does anything to derail it, things can get pretty tense.
A bride-to-be has shared her furious story online, revealing that her best friend only went and copied her entire wedding.
It happened after her friend announced she was eight weeks pregnant, and changed her wedding plans.
"I feel really angry with my best friend right now and can't decide if I'm being unreasonable or not," the bride said on Mumsnet.
"I am getting married in June - we're having a 'wedding weekend' and have hired a lovely large house & guest cottages with an indoor swimming pool, games room etc from the Friday to Monday for our 25 guests.

"We have organised a meal on the Friday night, a BBQ Party for the Saturday after the registry office and then a chilled out pool party on the Sunday.
"My best friend also has her wedding planned for September - a more formal church affair with sit down dinner etc."
All sounds rather lovely. But then the best friend got pregnant and significantly changed her plans.
"She has just booked the same house and is planning to invite close family and friends to join them for a relaxing weekend away to celebrate their wedding... Five weeks before my wedding!
"Our friendship group is the same, so other than family, we will have the same guests. Basically, now her wedding will be almost the same as mine, but as hers is first, I'm the one that will look like I copied her!
"Am I being unreasonable to be absolutely livid that she's done this to me?"
There were mixed reactions to the situation, with many supporters saying that her best friend had behaved badly. However, others felt that the bride was overreacting.
Someone should ask the royals how to diffuse this type of situation. After all, Princess Eugenie is holding her wedding at the very same venue as Prince Harry and Meghan Markle, but just a few months apart...