This bride found out why you should never stick a pen in your hair
24 August 2018, 10:14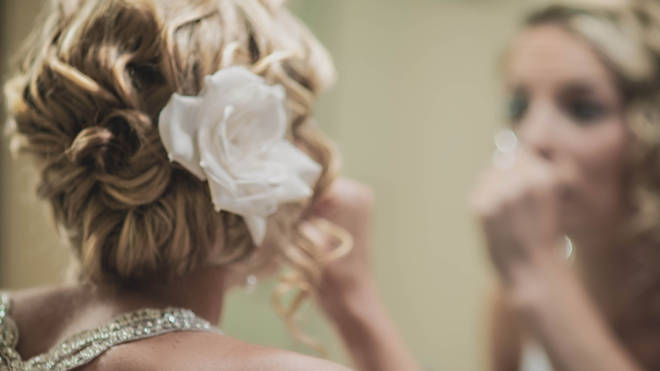 This bride's something blue was NOT what she expected. 😩
It's a tale as old as time – 'my hair is in the way and I don't have a bobble'. All long-haired folk know the very real struggle of finding a bobble substitute when you need it most.
Platinum-blonde Daphne Martin was experiencing exactly this when she put a pen in her hair to keep it in place. The blue ink from the pen leaked all over her hair leaving a very obvious, very blue tint.
Already a disaster, it didn't help that Daphne's wedding was only a week away.
Hair colourist Kelly O'Leary Woodford shared the sight on her Instagram, describing the disaster as the 'craziest thing I've ever seen.'
But, as luck would have it, Daphne had previously trained as a hair stylist and knew exactly what to do. By enlisting her fiancé as her assistant, she removed the ink in the kitchen sink and successfully bleached it back to blonde.
Daphne told Allure: "Let's just say there were a series of ponytails and kitchen sink hair-washing. Surprisingly enough, five minutes of bleach got that out of my extremely light hair."
Kelly warns that if this disaster were to happen to anyone else, they should head straight to a hair salon to get the problem sorted.
Now Daphne's big day is on the horizon, it's clear she's be staying away from her 'something blue'.