Cadbury launches white chocolate Creme Eggs... but there's a catch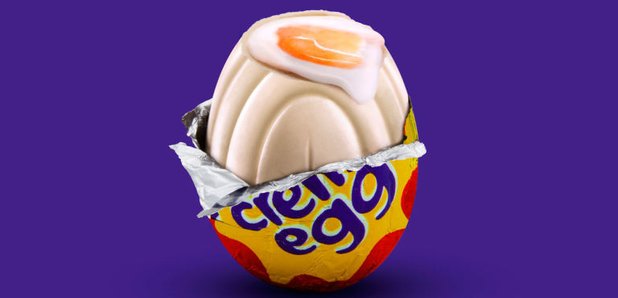 No, you haven't read that wrong - Cadbury really is launching a white chocolate Creme Egg for Easter 2018.
Now we don't mean to EGGaggerate, but this could possibly be the biggest news in confectionary to date! (Chocolate is a very, very serious business).
But there's a catch - this twist on a favourite Easter treat is going to be Limited Edition, with only 350 in circulation!
To make matters even worse, the white chocolate version will be wrapped in the same foil as the traditional milk chocolate counterpart, meaning you won't know if you've struck gold (or in this case, white) until you start to unwrap...!
It's a gamble, and our chances seem pretty slim, but it's definitely worth giving it your best shot as according to a Cadbury spokesperson you could potentially win up to £1,000 if you manage to find one!
The eggs are in stores now until 1st April 2018, so time to start swapping your leftover Christmas chocolate for Easter treats...