Woman gets fined £100 for overstaying at a car park for two seconds
16 January 2018, 17:13 | Updated: 16 January 2018, 17:14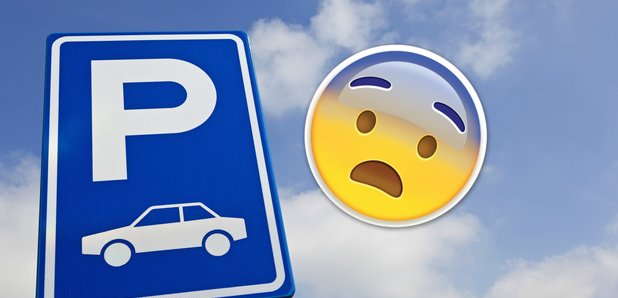 A Bury resident couldn't quite believe it when she was handed a £100 parking fine.
£100 is pretty steep at any time of day, but considering she had only overstayed her welcome by two whole seconds, it really did take the biscuit.
The incident occurred at the Middleway car park in Burton town centre, when Amy Bendall, 22, had visited the gym.
After her workout, Amy returned to the car, paid for five hours parking and went home.
However, four days later she received a parking fine from the car park operators. Photographs were attached, showing her car arriving and leaving the car park. It revealed that she was late by just two seconds.
She had paid for five hours parking - and the photos showed that she arrived at 10.57:14, and left at 3.57.16.
Thankfully, Amy contacted the firm - Smart Parking - and they cancelled the fine.
She said: "I had gone to the gym and then into town. I checked the time and paid for the five hours I had been there, but then I got a ticket for staying two seconds longer.
"You would have thought there would be a bit of a grace period. It look me a little longer to get out of the car park because I got stuck in a queue. It would hardly be fair being fined for that."
Blimey.