Watch the incredible moment a professor's cat interrupts live TV interview - video
8 July 2018, 20:21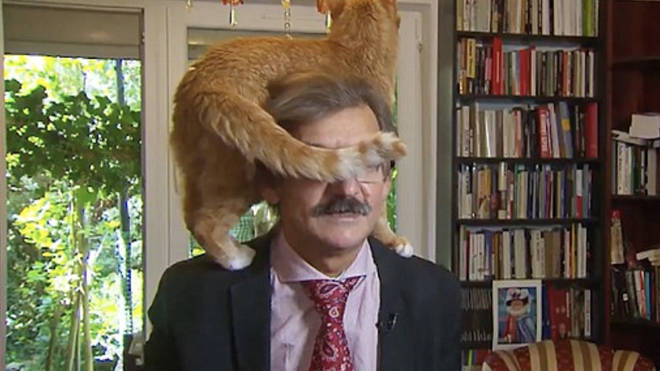 If all politics interviews went like this, we'd all be watching 24/7.
A TV interview about the political situation in Poland took a hilarious turn when a cat climbed onto a professor's head.
Dr Targalski was speaking on a Dutch current affairs show, when his ginger cat Lisio hopped on his shoulder.
Amazingly, Dr Targalski wasn't phased at all, and just carried on like it was totally normal.
Watch the moment below:
The Polish historian & political scientist Jerzy Targalski remained completely unruffled during our interview when this happened👇🤨🤷‍♂️ pic.twitter.com/4dLi16Pq1H

— Rudy Bouma (@rudybouma) July 7, 2018
Dutch journalist Rudy Bouma, who was conducting the interview, shared the video on Twitter, and it has been shared thousands of times since.
Lisio, we salute you.