Would you eat this Christmas burger made out of 9 different cheeses?
23 November 2017, 10:12 | Updated: 23 November 2017, 10:16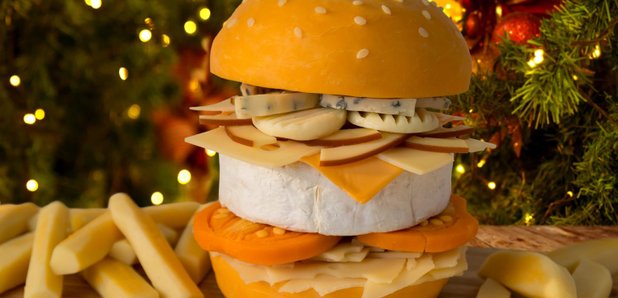 There's cheese, and then there's CHEESE. Say hello to the ultimate cheesy burger.
You can now try a burger that's made entirely of cheese, and it can be delivered straight to your door.
Not only is the burger itself made out of cheese, but the bun is filled with nine different types of the stuff. Even the bun is made from a mature cheddar topped with mozzarella 'sesame seeds'.
As for the fillings? There's a slice of creamy Camembert, Babybel replaces the gherkins, and tomatoes are swapped for Red Leicester.
The onion rings are made from German smoked cheese, followed by a Stilton 'relish' and lettuce created out of Edam and American cheese.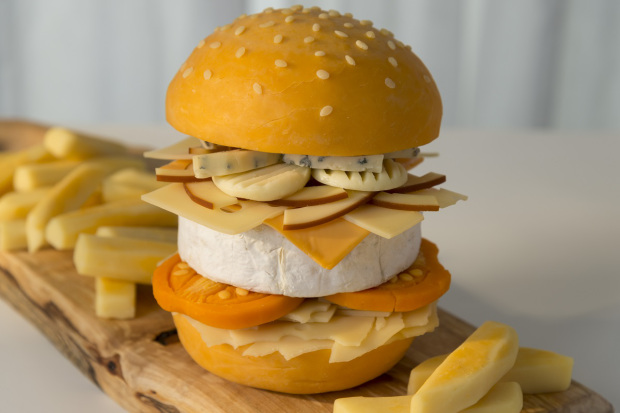 Essentially, you'd be eating a whole cheese board in a few mouthfuls.
Sadly, it's only available for one day only. You can order the meal for £14.99 from Hungryhouse on November 29, and it will be delivered on December 1.
The question is: yummy or yucky?