You can now get Christmas crackers full of gin
12 October 2017, 11:29 | Updated: 2 November 2017, 15:29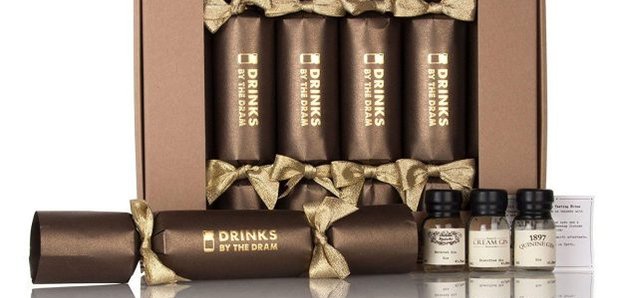 In case you weren't bloated and sleepy enough, this Christmas you'll be able to get your hands on some alcoholic crackers.
If you love a bit of gin with your Christmas pudding, then you're in luck this festive season.
Drinks by the Dram - a company who have also released alcoholic advent calendars in the past - have now launched a range of gin-filled Christmas crackers.
With every pull of a cracker, you'll receive a 3cl dram of gin, a party hat, and a self-confessed "crap joke". The gin will certainly help them sound funnier.
The box features a set of six crackers, including Bathtub Gin, Cream Gin, Origin Perugia Italy, 1897 Guinine Gin, Moonshine Kid, Bathtub Gin – Old Tom and Wolf's Nose Gin.
However, the boxes are £31.99, so a tad more expensive than your usual run-of-the-mill crackers from your local garage.
Just maybe don't play the game where whoever pulls the biggest end of the cracker wins its content each time. Things could get messy.