Could it actually snow on Christmas Day? Odds are slashed on it happening
31 October 2017, 16:20 | Updated: 2 November 2017, 15:29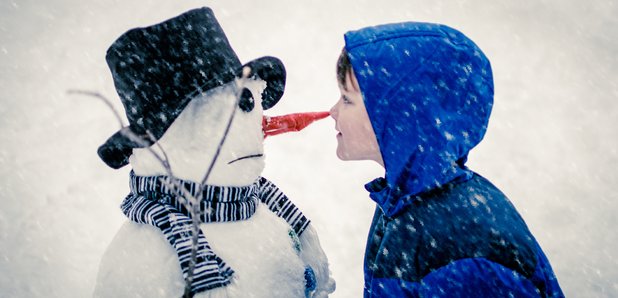 We Brits love talking about the weather. We especially love talking about the weather on Christmas Day. Peak weather chat.
Well, such conversation will hit overdrive if the bookmakers are correct.
Bookies are reckoning that there's a pretty decent chance of snow actually falling on Christmas Day, with odds being slashed to 2/1 for parts of the country being covered in white.
Odds of a white Christmas in Glasgow is now 2/1, followed by Newcastle with 3/1, Manchester at 5/1 and London at 6/1.
Experts have also said that it could end up being the coldest winter in five years, with freezing air drifting over from the North Pole and bringing plenty of ice and snow.
Yay?
A cold snap has already arrived this week, with gritters starting to make an appearance and temperatures dropping to as low as -5C in Scotland.
A spokesperson for Ladbrokes said: "We've had a flurry of festive bets, triggered by the coldest night of autumn and a cold winter forecast."
Todd Crawford, a meteorologist from the Weather Company, also told The Sun: "We expect the coldest winter in the UK since 2012-13. We expect extended spells with a ridge of pressure in the North Atlantic, especially in early winter.