Co-op is the first supermarket to sell food beyond its 'best before' dates
4 December 2017, 10:40 | Updated: 15 January 2018, 15:52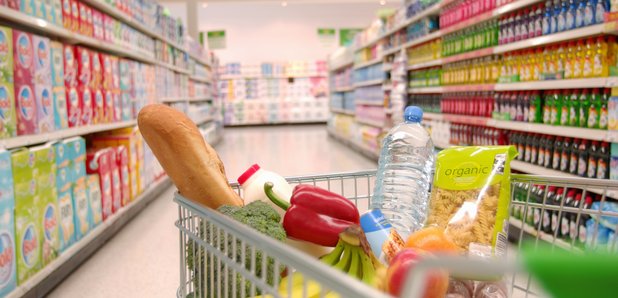 East of England Co-op will be the first major supermarket chain to sell food beyond its 'best before' dates.
125 stores in East Anglia will sell dried foods and tinned products for just 10p, in the aim of cutting down on food waste.
Wrap, the waste and recycling advisory body, has said that the Co-op's "bold" move complies with food safety standards.
It has been revealed that the UK throws away 7.3 million tonnes of food every year, according to the Food Standards Agency.
East of England Co-op, which is separate from the Co-operative Group, will sell items such as pasta, crisps and rice for 10p once they reach their best before date. Bargain!
However, the offer will not extend to perishable foods, which also carry a 'use by' date, showing when a product is safe to eat.
Roger Grosvenor, East of England Co-op's joint chief executive, said the newly-priced 10p items were sold within hours of being reduced.
"The vast majority of our customers understand they are fine to eat and appreciate the opportunity to make a significant saving on some of their favourite products," he said.
"This is not a money making exercise, but a sensible move to reduce food waste and keep edible food in the food chain."