Warning: Coca-Cola bottles are getting smaller and more expensive
8 January 2018, 13:49 | Updated: 15 January 2018, 15:43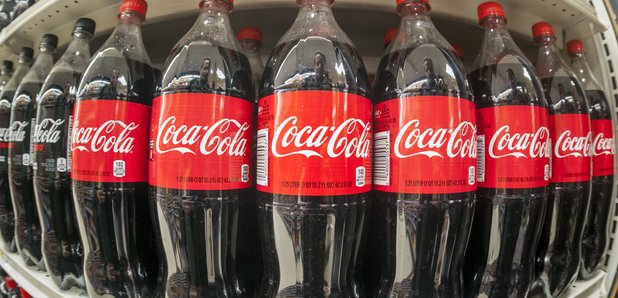 First Irn Bru announced plans to change its recipe, and now this.
Coca-Cola has responded to the new sugar tax by making its bottles smaller AND selling them at a higher price. Harumph.
The brand plans to shrink its 1.75 litre bottles down to 1.5 litre bottles, while increasing the price by 20p, from £1.79 to £1.99.
At least the larger 500ml bottles won't shrink, but they will increase in price, going from £1.09 to £1.25.
From this April, soft drinks manufacturers will be taxed at 18p per litre on drinks containing 5g of sugar or more per 100ml, or 24p per litre if the drink has 8g of sugar or more per 100ml. This tax applies to one in five drinks sold in the UK.
A spokesperson for Coca-Cola said: "We have no plans to change the recipe of Coca-Cola Classic so it will be impacted by the government's soft drinks tax.
"People love the taste and have told us not to change."
However, Coca-Cola does plan to change the recipe of Sprite, Fanta, and Dr Pepper. We'll just have to wait and see how they compare in the coming months.