You can actually spend the night in the Coca-Cola Christmas truck
28 November 2017, 11:15
We all know that the Christmas period doesn't properly begin until we see the Coca-Cola advert and start singing 'holidays are coming' at the top of our lungs.
Not only can you actually see the iconic Coca-Cola truck around the country, but now you can actually spend the night in it.
For the first time, the truck has been transformed into a one-off hotel for two lucky Christmas obsessives for a perfect sleepover of festive fun.
And the good news is, the bed isn't made out of Coke cans, and it's not just a dodgy lorry around the back of a supermarket.
The truck has been turned into a rather cosy room, with twin beds, 8,772 fairy lights, and a fridge full of Coca-Cola. There's also a Christmas tree, a fireplace and other Christmassy goodies.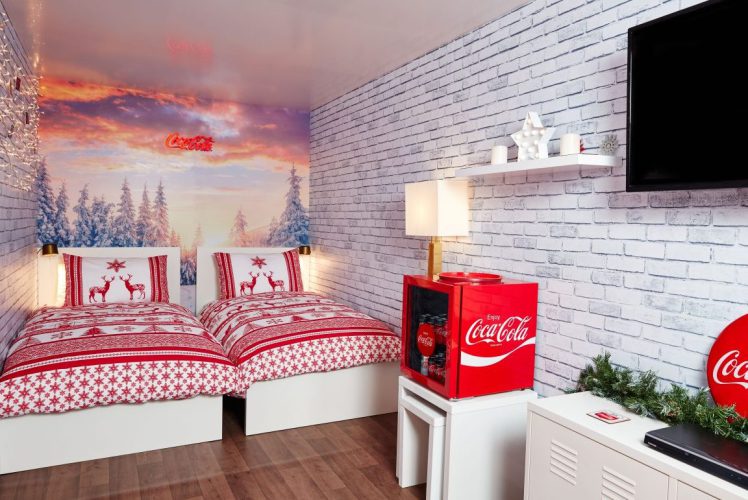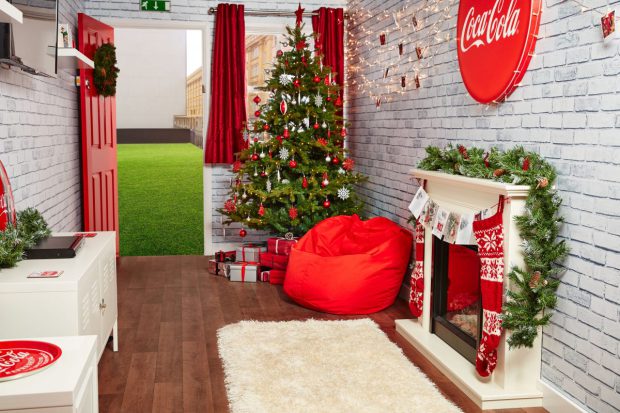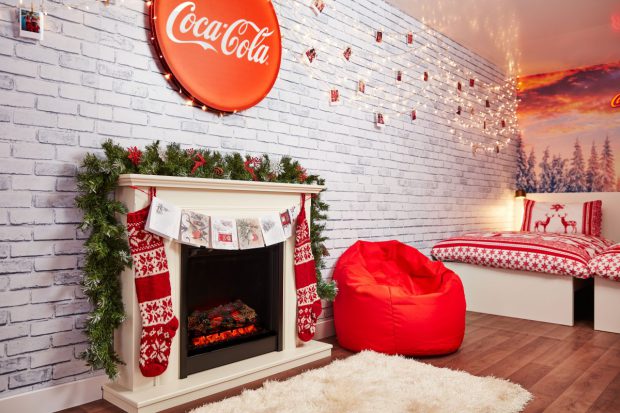 Plus, guests can enjoy a Christmas dinner before watching any festive films they like before bed, and will open stockings full of presents. Amazing.
In the morning, guests will be treated to a festive breakfast, plus complimentary tickets to the London Eye.
To be in with a chance of enjoying this amazing gift, you have to go to Laterooms.com and explain why you're the biggest Christmas fan on the planet.
It will take place on December 15, and it will be located in a secret venue in central London.
Here are the remaining dates for the Coca-Cola truck tour of the UK:
Sheffield, Fox Valley – 28 November
Leyton, Asda – 28 November
Huddersfield, Mccaulay Street – 29 November
Southend-on-sea, Victoria Circus – 29 November
Bolton, Middlebrook Retail Park – 30 November
Harlow, Market Square – 30 November
St Helens, Tesco Extra – 1 December
Ipswich, Asda – 1 December
Peterborough, Tesco Extra – 2 December
Manchester, Intu Trafford – 2 December
Manchester, Intu Trafford – 3 December
Mansfield, Tesco – 3 December
Liverpool, Liverpool One – 5 December
Liverpool, Liverpool One – 6 December
Baldock, Tesco Extra – 6 December
Watford, Asda – 7 December
Telford, Telford Shopping Centre – 7 December
Wembley, London Designer Outlet – 8 December
Nottingham, Victoria Retail Park – 8 December
London, The O2 – 9 December
London, The O2 – 10 December
Birmingham, Edgbaston Street – 9 December
Birmingham, Edgbaston Street – 10 December
Coventry, Broadgate – 11 December
Reading, Riverside Shopping Centre -13 December
Rushden, Waitrose – 14 December
Milton Keynes, Xscape – 15 December
Essex, Lakeside – 16 December
Essex, Lakeside – 17 December