Police investigating after spotting a cow in a car on the M4
11 July 2018, 11:48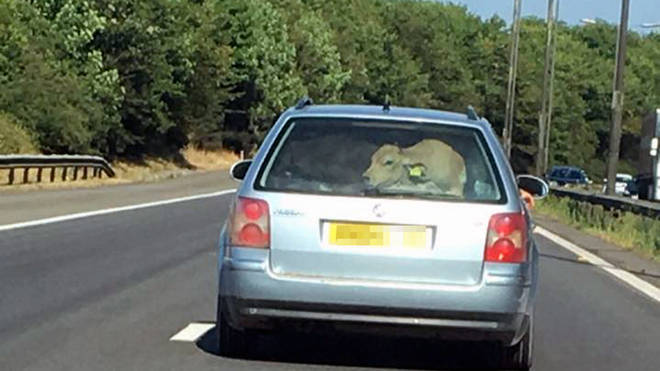 Yes, you read that correctly.
Drivers couldn't quite believe what they were seeing when a young brown cow was sat in the boot of a car as it travelled on the M4.
Photos released online show the cow looking out of the rear window with a tag on its ear.
South Wales Police have now launched an investigation after the light blue Volkswagen Passat was seen near Briton Ferry, South Wales.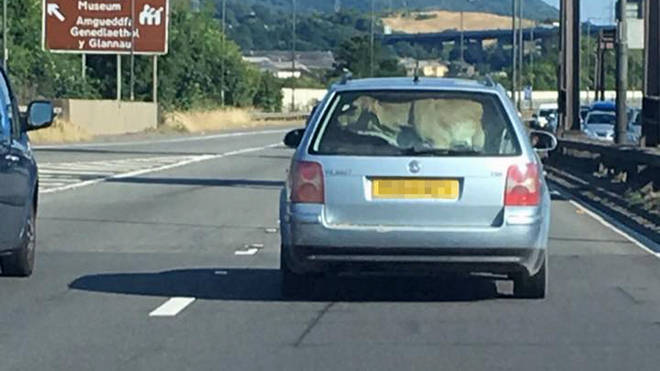 The RSPCA were also not happy with the actions of the driver, saying it was "extremely concerned" about the photos.
An RSPCA spokeswoman said: "This is a completely unacceptable way to transport a large, farm animal. This represents an animal welfare concern but also a risk to the safety of the driver and other road users.
"We would strongly urge people never to transport an animal like this."
There are penalties for overloading a car of up to £300, as well as three penalty points.