Warning: The UK may face a crumpet shortage
29 June 2018, 17:10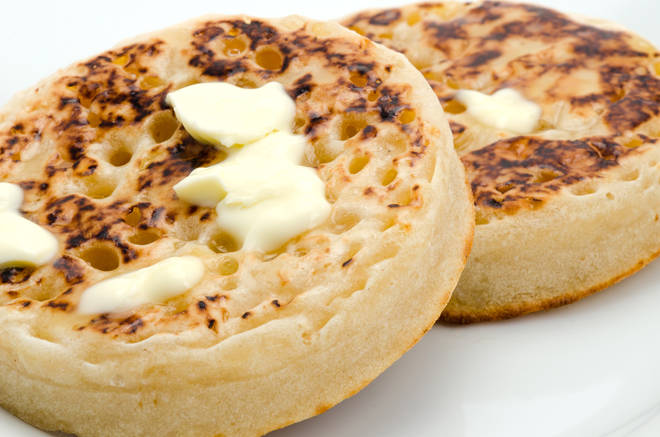 We hate to break this to you...
You may have heard about the national beer shortage, but now crumpets are at it...
The nation's beloved treat faces problems, as the largest producer of crumpets, Warburton's, has had to halt production at two of its four plants due to running out of carbon dioxide, which is essential to its packaging.
CO2 helps gives crumpets a longer shelf life, and also prevents mold. The ongoing current carbon dioxide shortage has already seen a drop in production of beer, fizzy drink and meat firms.
Warburton's supplies 1.5 million crumpets a week to UK buyers, but plants in London and Burnley have now run out of CO2, and supplies at its Stockton site are infrequent.
"We have had quite big shortfalls," a spokeswoman for Warburton's told the BBC.
"We're probably running at about 50% of what we can normally make."
Warburton's has said that supplies are likely to return to normal next week.
The CO2 shortage has occurred due to maintenance closures of several UK and mainland European producers of carbon dioxide. Only two of five plants that supply CO2 are currently operating in the UK.
"If a similar issue were to affect the water industry... then you feel government would be acting with far greater urgency," the Food and Drink Federation said.
*Rushes to bulk buy crumpets*