Expert's daughter invades live TV interview: "What's his name mummy?" - video
2 July 2020, 13:29 | Updated: 2 July 2020, 14:17
A little girl interrupted a live TV broadcast while her expert mother was giving an interview about coronavirus.
Dr Clare Wenham was speaking live on BBC news when her daughter Scarlett interrupted with very serious questions about unicorns.
Dr Wenham, a global health policy expert from the London School of Economics, was speaking on the show about local lockdowns, when Scarlett appeared in the background.
The young girl can be seen concentrating very hard on deciding on which shelf behind her mother the picture of a unicorn that she's holding, should be hung.
Upon spotting the girl, TV presenter Christian Fraser asks Dr Wenham: "What's her name?" to which the mother replied, breaking into a smile: "She's called Scarlett."
Christian then speaks directly to the girl, saying: "I think it looks better on the lower shelf. And it's a lovely unicorn."
Dr Wenham tries to go back to the interview with Christian, but is interrupted by Scarlett asking: "What's his name? What's his name mummy?"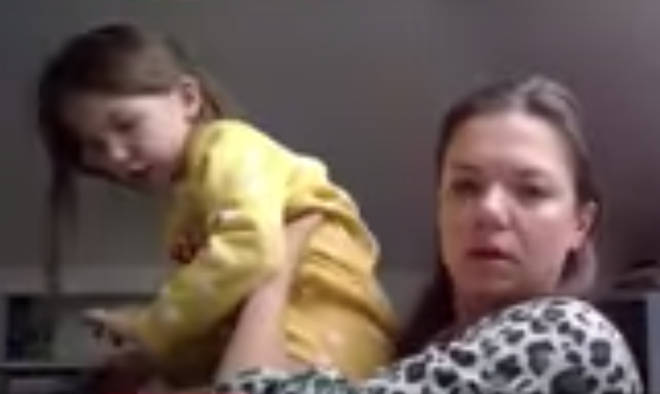 Her mother tries to quietly shush the girl, as Christian kindly says: "do stop me if you need to crack on," before addressing the girl: "My name is Christian."
"Christian," Scarlett says: "I'm just deciding where it can go. Where mummy wants it to go. Mummy where do you want it to go?"
Dr Wenham then agrees with her daughter that the artwork will look better on the shelf, before sharing a laugh with Christian Fraser in the newsroom.
The footage is similar to an incident in 2017 when expert Professor Robert Kelly's two children crashed a live BBC interview and the incredible moment a Polish professor's cat interrupted a live TV interview.
It will no doubt resonate with parents all across the UK struggling to work from home during the lockdown!