Clever dog pulls sled up a snowy hill for the time of her life
2 March 2018, 15:57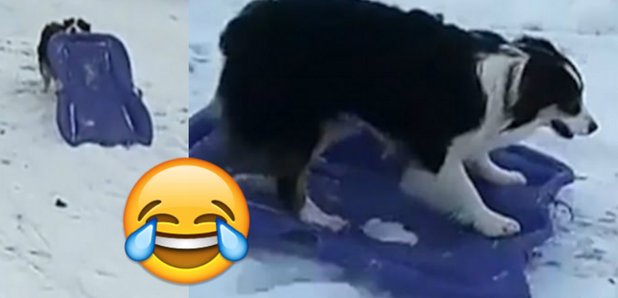 Can your dog do this?
We struggle to get our pets to even sit down on command, let alone pull a sled up a snowy hill and slide down it like that's totally normal.
However, this was a simple task for this amazing Australian Shepherd, who showed off some incredible sledging skills earlier this week:
The brilliant footage shows three-year-old Secret dragging a blue sledge to the top of a snowy hill by her teeth.
When Secret gets to the top, she drops the sledge and takes a running jump on to it.
As that was so good, the dog then hops off and immediately repeats the process.
The video was uploaded to Instagram by @my_aussie_gal, and has been viewed 140,000 times. Her owner, Mary, dedicates her social media account to her friendship with Secret. Mary said her pet went down the hill around 50 times in total.
Our next hope in the 2022 Winter Olympics in the dogsled event?