Donald Trump dancing to 'Stand By Me' is one of the most awkward things ever - video
29 November 2018, 10:17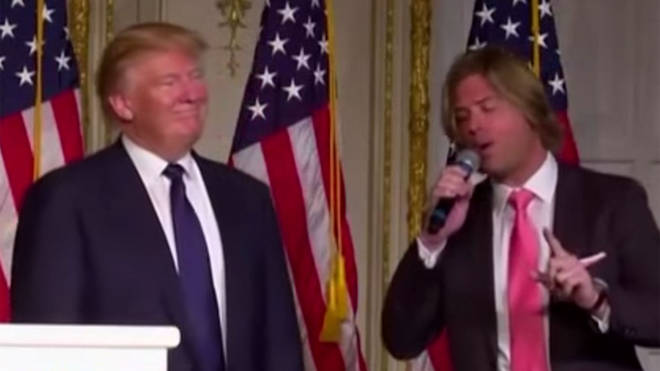 Not quite Theresa May levels, but still...
A clip of Donald Trump dancing along to a strange performance of 'Stand By Me' has resurfaced online, and it's just downright bizarre.
The moment occurred at the Palm Beach County Republican's Lincoln Day fundraiser in March 2016, eight months before Trump was elected President.
Trump awkward bopped along to a lacklustre version of the Ben E King classic by actor Beau Davidson, who changed the lyrics from "Darlin', darlin' " to "Donald, Donald."
Still, not as bad as Theresa May giving ABBA a go.