Is this a door or a beach? The optical illusion that is causing arguments everywhere
31 August 2018, 17:27 | Updated: 31 August 2018, 17:33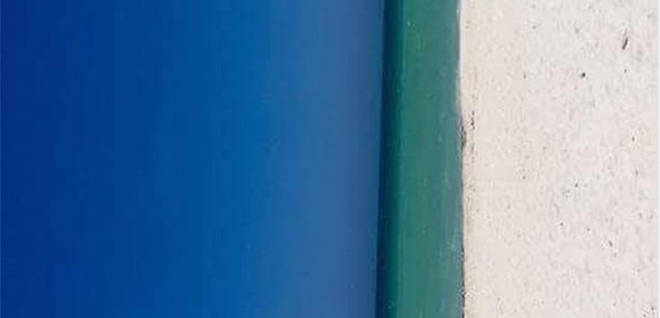 Do you see a beach or a door when you look at this photo? It's time to find the truth!
People all over the world are divided over whether this picture is of a door frame or a beach landscape.
Shared on social media by a woman called Becky, it has since gone viral as people can't quite work out what they're looking at.
When vertical, the image looks just like a close-up of a door, with the beige colour looking like rough brickwork and the green being a door frame, while the blue as the door itself.
However, when turned on its side, the beige becomes the sand, the green is the sea and the blue is the sky.
What's going on??!
Becky finally revealed the answer a few days later, posting a wider shot of the original image, revealing it to be, in fact, a beach.
However, some people have alleged that the full beach photo has been altered to add the people in the sea afterwards:
Will we ever find out the right answer?