Wait, since when did a Double Decker chocolate spread exist?
16 November 2017, 09:31 | Updated: 15 January 2018, 15:53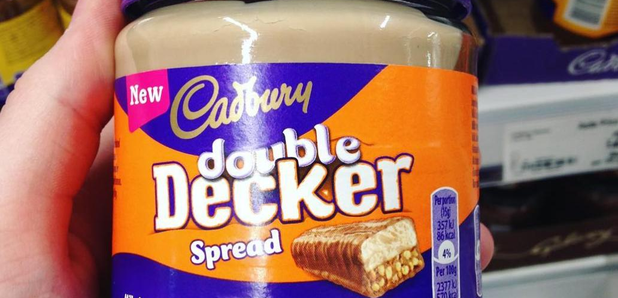 We never knew we wanted to have a Double Decker spread so much until we saw a photo of it.
Cadbury has casually launched a new spread equivalent of the favourite chocolate bar, following similar ones for Dairy Milk, Caramel and Crunchie.
The Double Decker spread was discovered by NewFoodsUK, which is an Instagram account dedicated to locating all the latest tasty treats.
It is inspired by the ingredients used in the Double Decker chocolate bar, and consists of a milk chocolate spread with nougat flavouring and crunchy cereal. Yes please.
The spread was found at an Asda store, and it only costs £2.50.
Another Instagram user wrote: "My god this is good. I could eat the full jar", adding that it is a "game changer".
Please can we have a Creme Egg one next in time for Easter?