RSPCA baffled by 'drunk' seagulls spotted staggering around smelling of booze
6 July 2018, 13:59
This is a headscratcher...
So-called 'drunk' seagulls who spell of alcohol and throw up in the street are causing problems and confusion with animal welfare staff.
The RSPCA say they've had several call-outs to pick-up these boozy birds, who appear "disoriented, confused and unable to stand".
The professionals say that the sea birds "absolutely stink of alcohol" when they are found. Some have sadly even died as a result of excessive intake of alcohol.
The animal welfare charity is now concerned that the birds are getting access to waste products from a local brewery or alcohol producer.
RSPCA officers Jo Daniel, Clara Scully and Paul Adams have collected several seagulls with the same symptoms in recent weeks.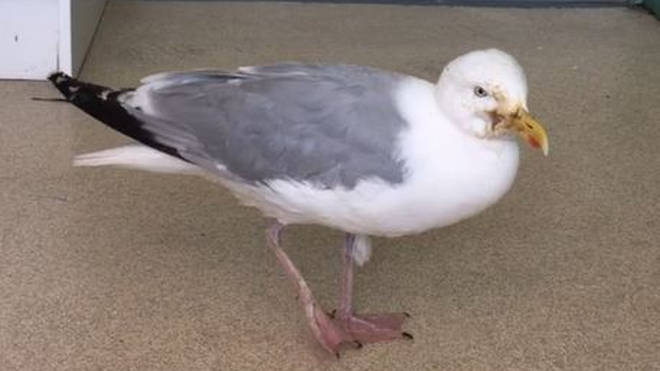 Daniel said: "We have had a number of these come through over the last couple of weeks. We think they're gaining access to some brewing waste products somewhere. At first, the birds look like they have botulism (an illness caused by bacteria) but then, after vomiting, most seem to recover.
"The birds absolutely stink of alcohol when we collect them so now our vans smell like pubs."
According to the RSPCA, the calls began in late June and are still coming through, with the most recent occurring in Lyme Regis on Sunday.
The charity group has had more than a dozen reports from the south coast, and are urging local breweries, distilleries and alcohol producers to check that their waste cannot be accessed by wildlife. Brewery waste can be used as a compost and feed.
Anyone who has any concerns for the welfare of a bird or any animal can contact the RSPCA's 24-hour helpline on 0300 1234 999.